ISO 9001:2015 and ISO 14001:2015 Quality and environment certificate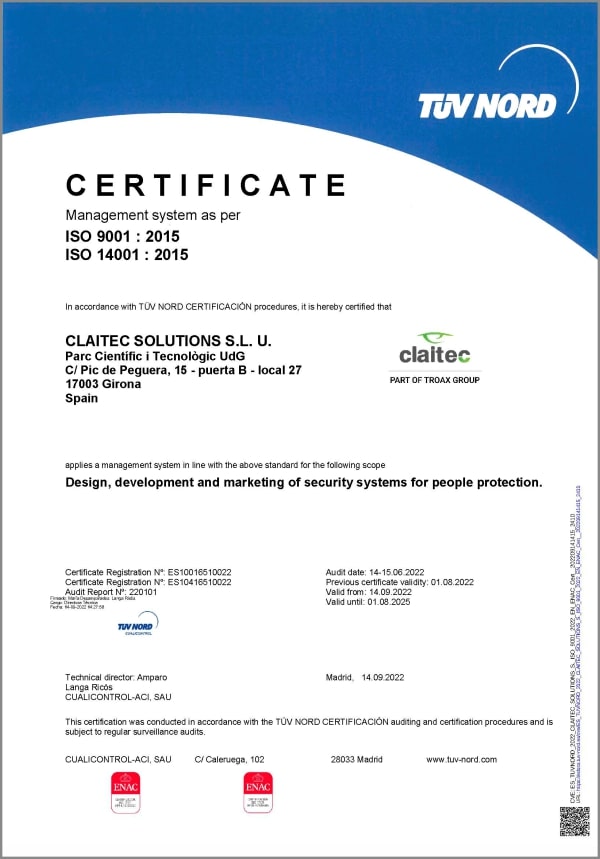 The concepts of quality and environment, are fundamental to our business philosophy, since it is precisely the continuous search for them one of our priorities and creating value for our customers.
Our quality system and environmental management are certified according to the requirements of ISO 9001:2015 and 14001:2015 for the design, development and marketing of safety Systems for the protection of persons.  

CMSE - Certified Machinery Safety Expert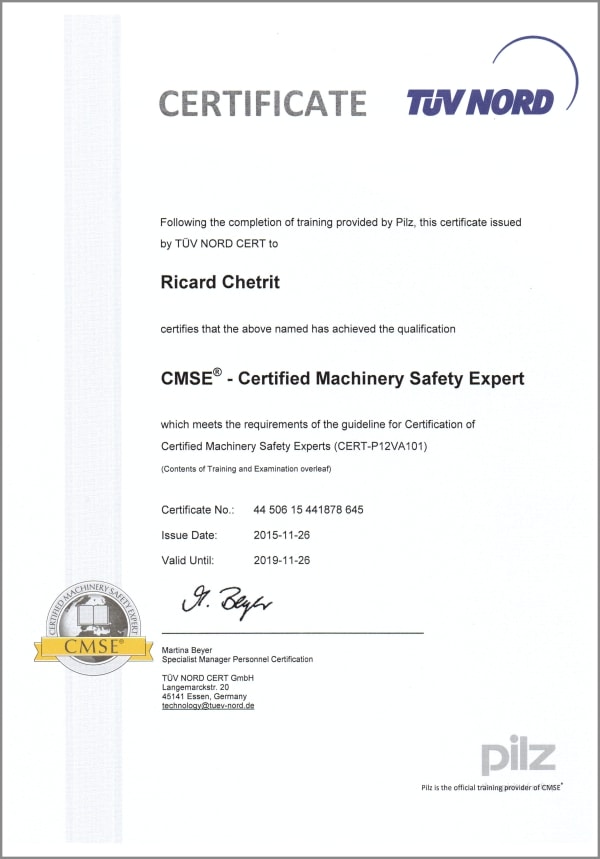 At the core of our mission to constantly improve the solutions offered at Claitec, there's a deep understanding of the needs of our customers in the field of industrial safety. These needs are continually changing, even more so in an environment in which technology evolves at such dizzying speeds.
To keep pace with all these developments, at Claitec we have launched a new training process in machine safety, with the objective that all our technicians become certified as safety experts through a program called Certified Machinery Safety Expert.
The German TÜV NORD offers the CMSE® Certified Machinery Safety Expert Certificate in response to the rise of new automation and robotics of the last decade. Companies are equipping themselves with modern and complex machines, resulting in a need for greater capacity and knowledge to develop a safety strategy in the use of machinery by operators.