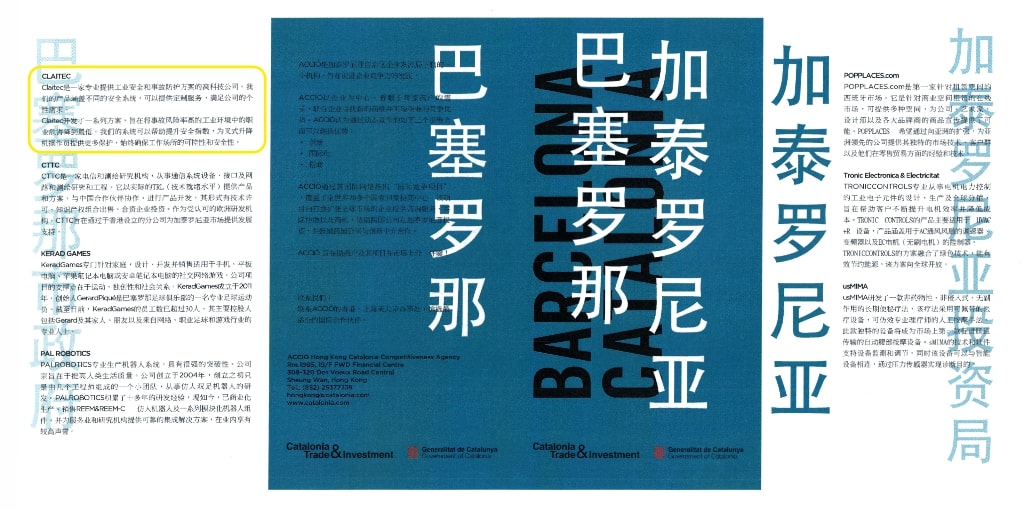 Next November 14th, 2015, Claitec is participating in the HI-TECH Fair in Shenzhen.
The China Hi-Tech Fair is the most important technology fair in China, and one of the most important in Asia.
Organized by the government of Catalonia, the Department of Acció, it will done an innovation itinerary in order to be known in an international environment.