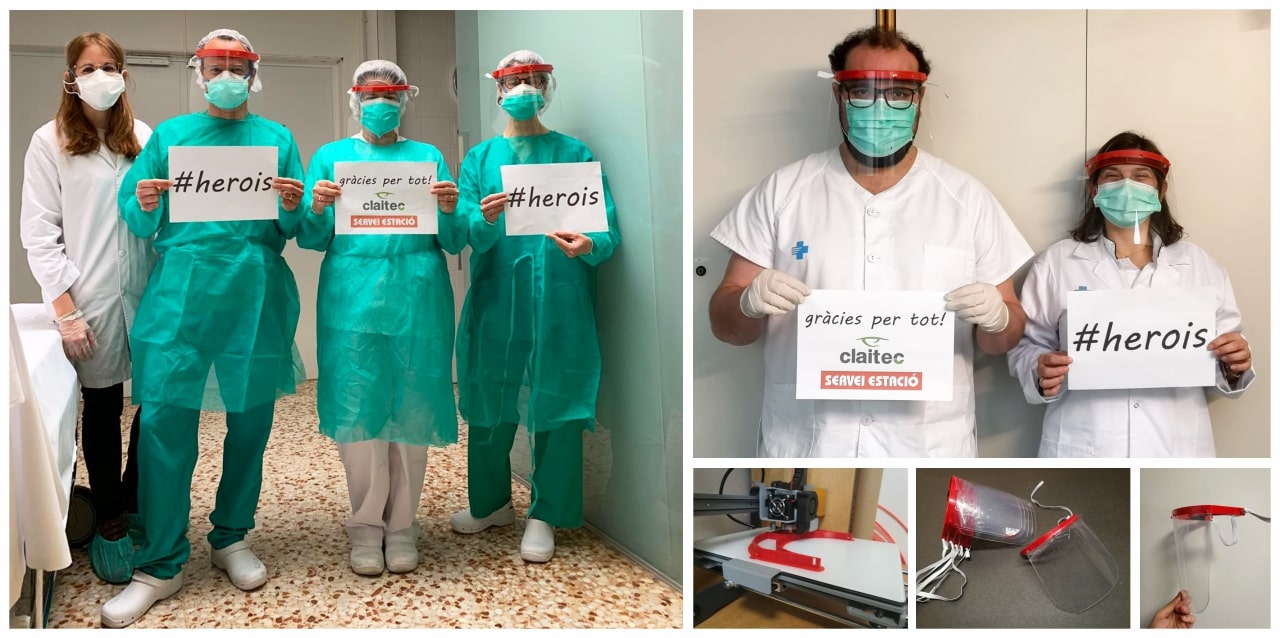 At Claitec we are doing everything possible to contribute to the prevention and containment of the Covid-19 virus.


A doctor, speaking with a member of our team, explained the precarious situation that is being experienced in medical centers in relation to protective material against the extensive spread of the virus.
Claitec has contributed 3D technology to produce protective masks for primary health centers and hospitals.


We want to thank the company Servei Estació for the contribution of the material: transparent acetate sheets, adhesive neoprene and elastic tape.
Thanks to their collaboration, the health service of the province of Girona will be able to work more safely.