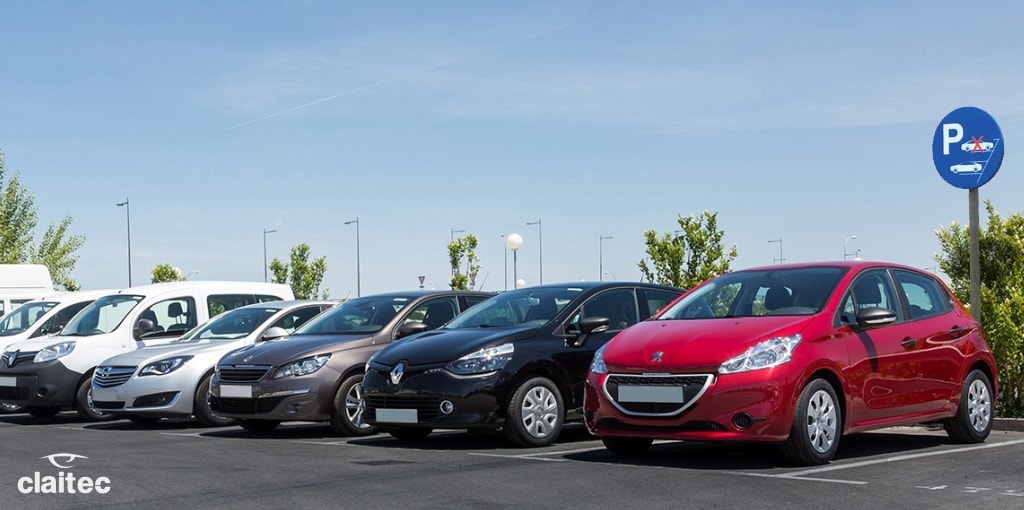 Safety in the workplace:
The importance of the most "trivial" measures
It is easy to fall into the belief that workplace safety depends only on tools such as helmets, vests, harnesses, or implemented solutions such as those offered by Claitec. Undoubtedly all of these are important, but we can never forget about other factors that also influence the safety of a plant or factory.
Our mission is not to install technological solutions. Our mission is to create a safer life in a safer workplace. This means being aware of all the factors that can affect safety in the workplace, including, for example, some measures or practices that at first sight may seem "trivial". It is precisely there where we find the largest latent risks, precisely because people do not often pay enough attention to them.
In this post we want to analyse something which, at first glance might seem trivial like parking a car in the workplace. The interest in this subject was triggered when we began to observe that many of the companies we visited had the practice or even rule of parking their cars using reverse gear. But why?
After analysing the reasons with a more critical vision, as well as studying several comments and contributions from different companies, we have come to the conclusion that there are many benefits of implementing this rule, particularly in terms of safety.
1. Emergency cases
The first and most obvious reason is thinking about the most serious threat to the safety of those working in a plant, i.e. an emergency. During any extreme risk situation, if all cars had been parked using reverse gear it is common sense to assume that any potential evacuation would be a lot more agile, particularly so if we are talking about a large plant, with lots of cars parked in the car park. On the other hand, the exit of cars that had been parked in forward gear would be much slower.
The sum of many cars leaving their places at half speed could mean that the complete evacuation of the plant takes double, triple or even four times more than it would with cars that had been parked in reverse gear.
2. Leaving the plant with less risk
The other benefit we notice at safety level also occurs when leaving the workplace. If a driver had parked using reverse gear, leaving his space is not only a lot simpler and more direct – above all it allows for a better visibility of whatever is transiting along the street.
It is a lot easier to exit if the car has been parked with its back to the footpath. In addition, if the vehicle was parked with its front to the footpath, it would have to go back far enough to be able to determine whether another vehicle was coming or not, which almost always would involve invading part of the street, thus raising the risk of running over a pedestrian, colliding with another car, etc.
This becomes even more important if we consider that when we leave work we are in a hurry to reach our destination. This mind-set does not combine well with a reverse exit with reduced visibility. When arriving at work in the morning, it is less risky to do an extra manoeuvre to reverse the car, considering that we are better rested and generally less eager to reach our destination.
3. No attention is paid to what's in the parking space
While we are talking about safety as we leave the parking space, the risk is also minor as we arrive. When the car is parked forward, it is not necessary a conduct a previous manoeuvre and the driver can enter the car into its place directly. When parking backwards, the driver is forced to make an extra manoeuvre, so he is forced to check the space before entering with his car.
You never know what you may find in your car space: small car, a pedestrian, an object (such as a car), an animal, etc.
4. Psychological effect
Beyond the most obvious benefits seen above, when we analyse the safety benefits of parking the car in reverse gear more in depth, we discover something very peculiar: by emphatically signalling the rule or recommendation to park the vehicle in reverse gear, the driver does not have to wait to enter the plant to become aware of the importance of safety. In his very own personal car he is already exposed to a sign that reminds him or her how important safety is.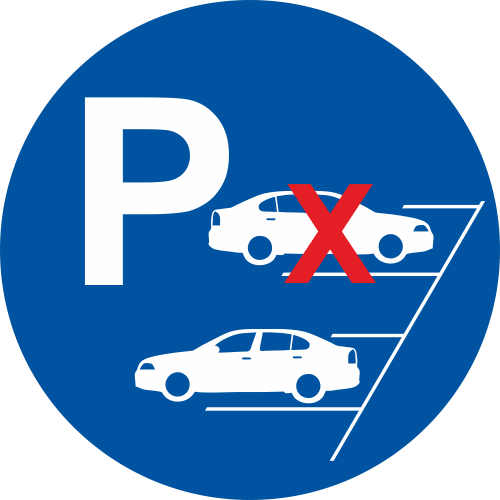 Conclusion
To conclude, let us look back at the term "trivial" that we underlined at the beginning of the post. As experts in the field we know that many factors affect safety but not all are equally present in people's minds. That's why we thought it important to raise awareness about something that may seem trivial at first glance, such as parking the car every day.
However, we see statistics of accidents or evacuation problems in parking spaces. In those cases, the security measures are no longer trivial. We invite everyone to reflect on the importance of safety in workplaces in ALL its forms – from the most indispensable safety instruments to those practices which, while they may seem trivial, when needed can represent such an important difference in the health of a human being.