From Normative to Increased Productivity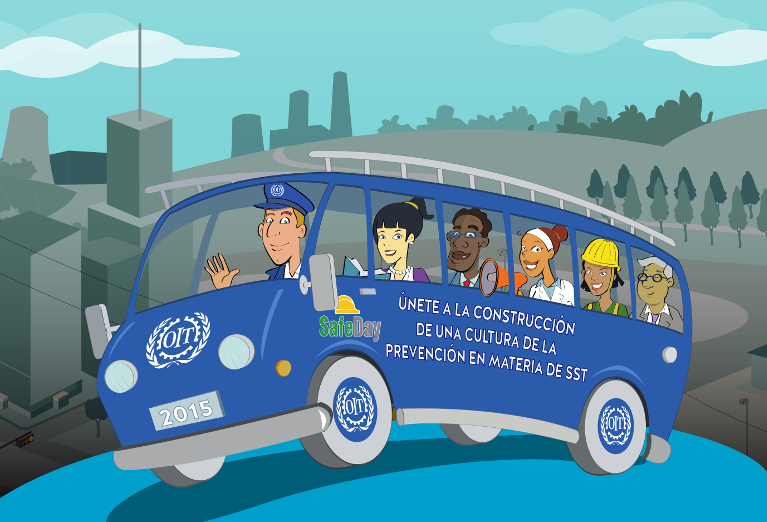 The International Labour Organization (ILO) celebrates today the World Day for Safety and Health at Work. This institution wants to invite employees, businesses and governments to unite in building a culture of prevention in the field of Safety and Health at Work. The main goal of this awareness campaign is to focus on new trends in prevention in the field of safety and health at work.
In the 2008 Seoul Declaration the ILO stated that "the right to a safe and healthy work environment is to be recognised as a fundamental human right and not simply a right pertaining to labour law". As such, it called on employers to ensure that their machinery, equipment, facilities and processes were safe and did not endanger the health of any worker.
Historically, most companies have been attentive to changes in regulation implemented by the ILO pertaining to employee safety and health at work. With the support of lawyers and experts in the field, employers sought to stay within the law but kept their own finances as a priority.
However, in the last decade we have seen a powerful change towards considering the protection of employees as a moral and human requirement and not something that needed to be done in response to a regulation. Indeed, employers were pleasantly surprised when they discovered that an emphasis on worker safety increased their productivity levels.
As they invested in better employee care, their workplace culture and work environment improved considerably, and workers felt they were treated like human beings and not as business assets. The result? Loyal employees. Incredibly, other indicators such as absenteeism also decreased, and this ultimately brought about much welcomed financial improvements for the companies.
Claitec's mission is to create a safer life for people in their working environment so we concur 100% with the ILO's invitation to build a culture of prevention concerning safety and health at work. We are convinced that corporations are people, so it is extremely important to take care of them.
The team at Claitec wants to join the ILO in celebrating the World Day for Safety and Health at Work. We also want to encourage all businesses to take care of their most valuable asset – people. And if profitability levels improve as a consequence, well, that's just good news for everyone!