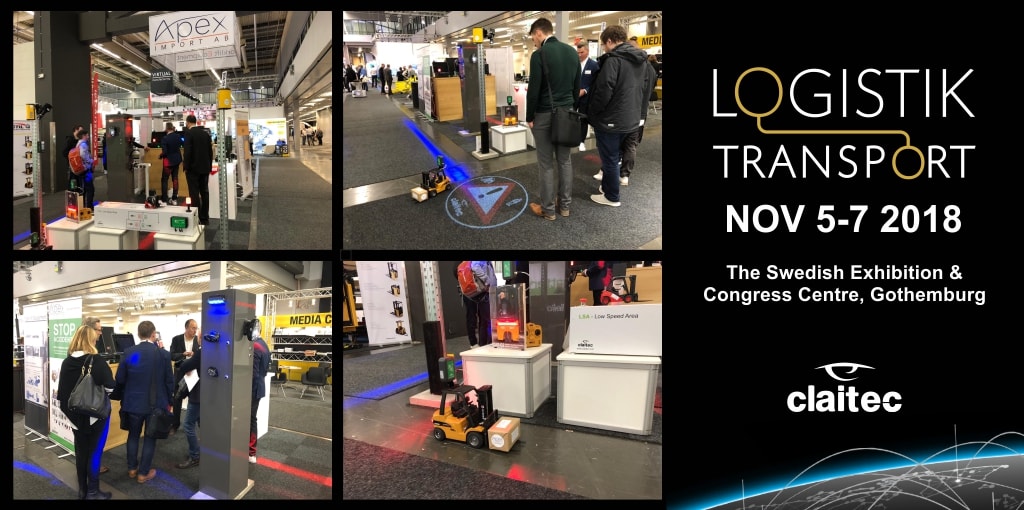 Logistik Transport 2018, the Scandinavia's main trade fair in transport and logistics, was held a few days ago in Gothenburg, Sweden.
The Claitec team, together with APEX Company, Claitec's importer in Sweden, exhibited its PAS (Pedestrian Alert System), the LSA (Low Speed Area) product ranges and latest developments;
The new Personal Tag T-10R: it's a small long-duration active RFID device that can be placed in any active or person
The new CAS-G2 application (Collision Avoidance System): It' a new solution that warns the drivers of the trucks when it detects other trucks.
The VAS solution (Viewing Safety Alerts): it's a solution that warns pedestrians and/or forklift trucks by projecting signals on the ground.
Our presence at the fair represented an excellent opportunity to promote the CLAITEC brand and products on the Swedish market.
Claitec is delighted with the reception our stand had amongst visitors.