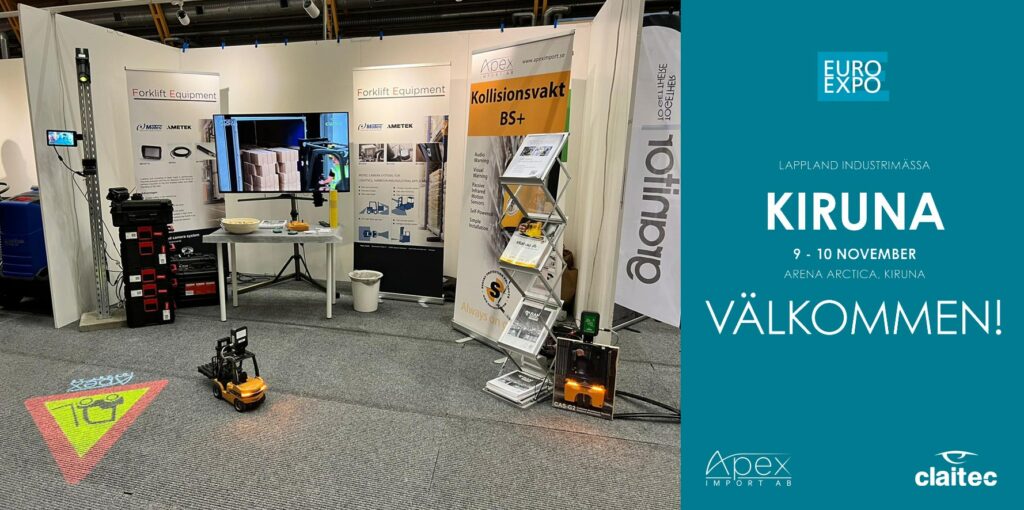 EURO EXPO IndustriMässor is a regional trade fair that since 1977 has been helping companies to build business relationships in different locations in the Nordic countries both in the short and long term within the manufacturing industry sector.


During the 9th and 10th of November 2022 the EURO EXPO is held in Kiruna (Sweden) to provide new ideas to develop production for manufacturing companies.
Claitec safety systems will be there alongside our Swedish distributor Apex Import AB, which offers the best safety products, always taking into account the best quality and environmental considerations, to the different segments of the industrial sector.


Stop by and take a look at the different product demonstrations that will be there, such as the PAS Pedestrian Alert System, the CAS-G2 Collision Avoidance System and the VAS Visual Alert System.


If you have any doubts about the event, please don't hesitate to contact us, we are always happy to help!