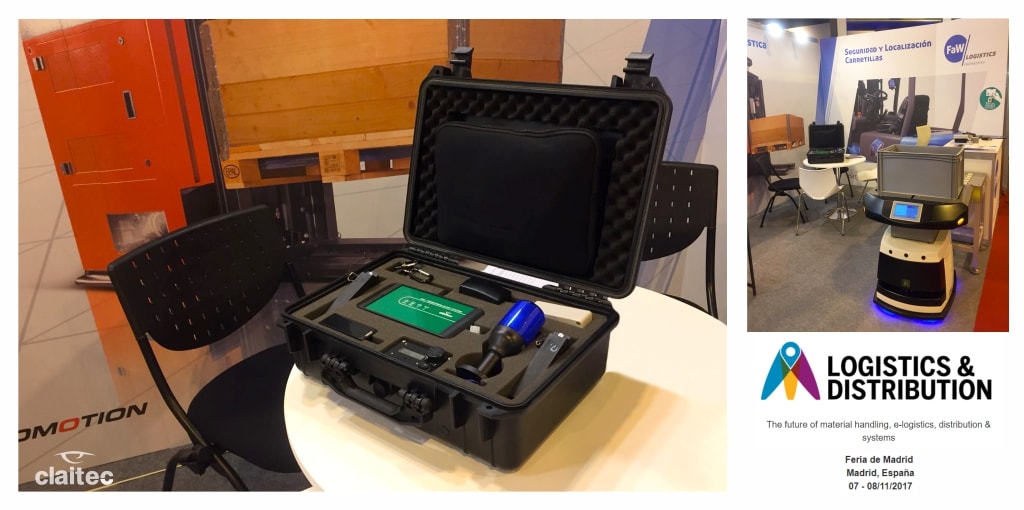 More than 430 companies exhibited in the Logistics & Distribution fair on November 7 and 8.
The event included 8 conference rooms and more than 120 speakers to discuss the main innovations and trends in the sector for the coming years, among which the development of the digitized industry (Industry 4.0) and a circular consumption production model stand out that reduce costs and residues.
Our partner Faw Logistics presence at the fair represented an excellent opportunity to promote the CLAITEC PAS (People detector) on the Spanish market.
Claitec is delighted with the reception our stand had amongst visitors.