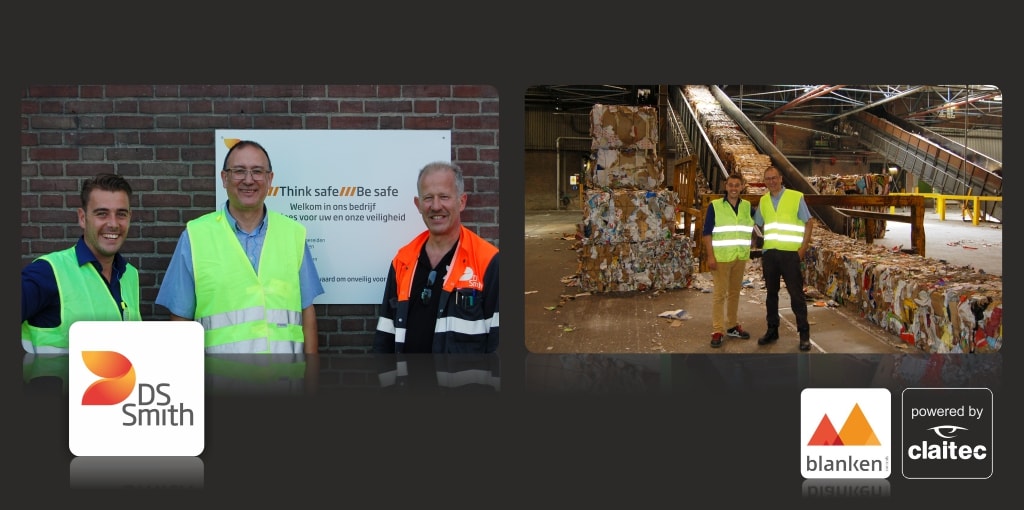 DS Smith, a leading provider of corrugated & plastics packaging, supported by paper and recycling operations, improved safety levels by implementing the Hazardous Area Solution at their facility in Eerbeek, the Netherlands.
Because of the dangerous nature of the work performed by employees around four large conveyer belts within the facility, DS Smith implemented a system to help improve employee and workplace safety. Blanken Controls BV installed and implemented the Hazardous Area Solution, supplied by Spanish distributor Claitec, at one of the conveyer belts at the DS Smith facility.
All operators were given an electronic tag which should be carried at all times while working in the vicinity of the conveyer belts. The machine is fitted with detector antennas to effectively detect the person carrying the tag, should they fall on the belt. In this case, the machine will automatically be stopped and a serious accident will be prevented.
In addition to the Hazardous Area Solutions, DS Smith tries to improve workplace safety by fitting each forklift or reach truck with ImpactManager systems.
The ImpactManager systems, supplied and implemented by Blanken Controls BV, help improve safety by creating awareness. In a minor collision, the truck operator receives a warning signal. When a severe shock occurs the truck comes to a halt. Only a supervisor can get the truck running again, however a truck operator can still drive for 20 seconds, for example to free a person or cancel a traffic hazard.
By implementing this range of systems DS Smith tries to improve workplace safety and prevent future accidents.