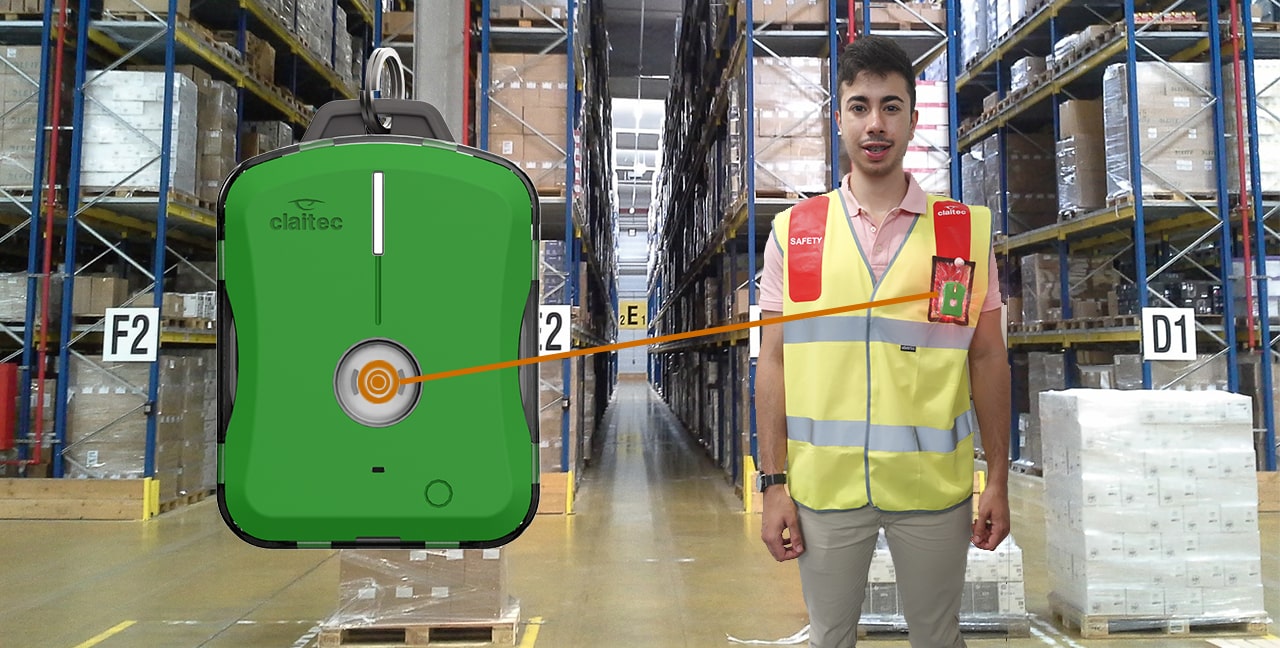 As you're probably aware of, the Tag T-10R is the last step in the T-10 Tag evolution.
As such, it presents several improvements over its previous version, including:


Range radius' better performance
Ease of detection
Month-long autonomy battery with wireless recharging capabilities.


All of these features have been designed to make your daily tasks a lot easier.
Our customers see wireless charging and extensive battery life as a great ally to achieving more effective and productive days in their workplaces. This is because, although the average battery life ranges may vary, they are always around the 30 to 50 days mark – when fully charging in 4 hours and withstanding up to 500 cycles of full charges.
In a warehouse or chain production situation, the average life expectancy for the tag's battery intensively being used every day is about 30 days. In the case of a forklift driver or pedestrian with a similiarly intensive use of the tag, the estimated average duration is 40 days. And finally, for an office user who might only use the tag when visiting the warehouse, the average battery life is 50 days.


In other words: great autonomy and practicality!


Functionalities
It's also important to highlight that the T-10R Tag features high-intensity LED lighting, which helps with rapid detection and visibility of the person wearing the tag. The light it generates has a 360º angle so it can be perceived from all the surroundings in which it is located providing more safety to the work space and helping prevent accidents at work.
In addition, the tag has a vibration system, which is incorporated as a new alert route for operators in the presence of another person or vehicle. It also generates a high intensity audible warning, completing a wide range of alert forms which considerably assist in improving safety in the industry.


The T-10R Tag also stands out because is extremely resistant, making it an ideal component to be used in industries and work areas where operators coexist with cargo vehicles and large machinery.


Do you have any questions on this topic? Any other query or require our advice?
Please, do not hesitate to contact us, we are here to help you.