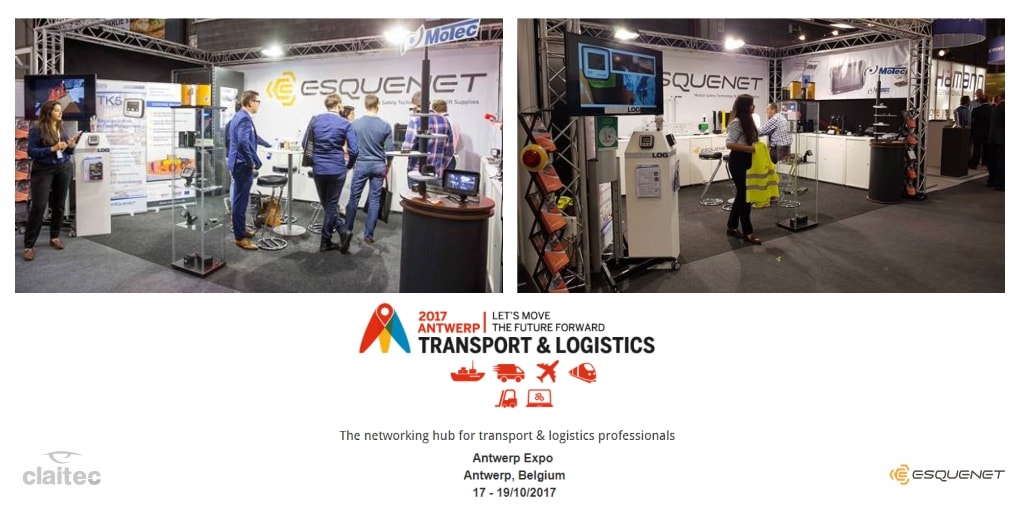 Around 7.500 people visited the Transport & Logistics Antwerp fair on October 17, 18 and 19.
Esquenet's presence at the fair represented an excellent opportunity to promote the CLAITEC brand and products on the Belgium market.
Esquenet, Claitec's importer in Belgium, exhibited its PAS (Pedestrian Alert System) and LSA (Speed Zoning) products ranges and latest developments.
Claitec is delighted with the reception our stand had amongst visitors.