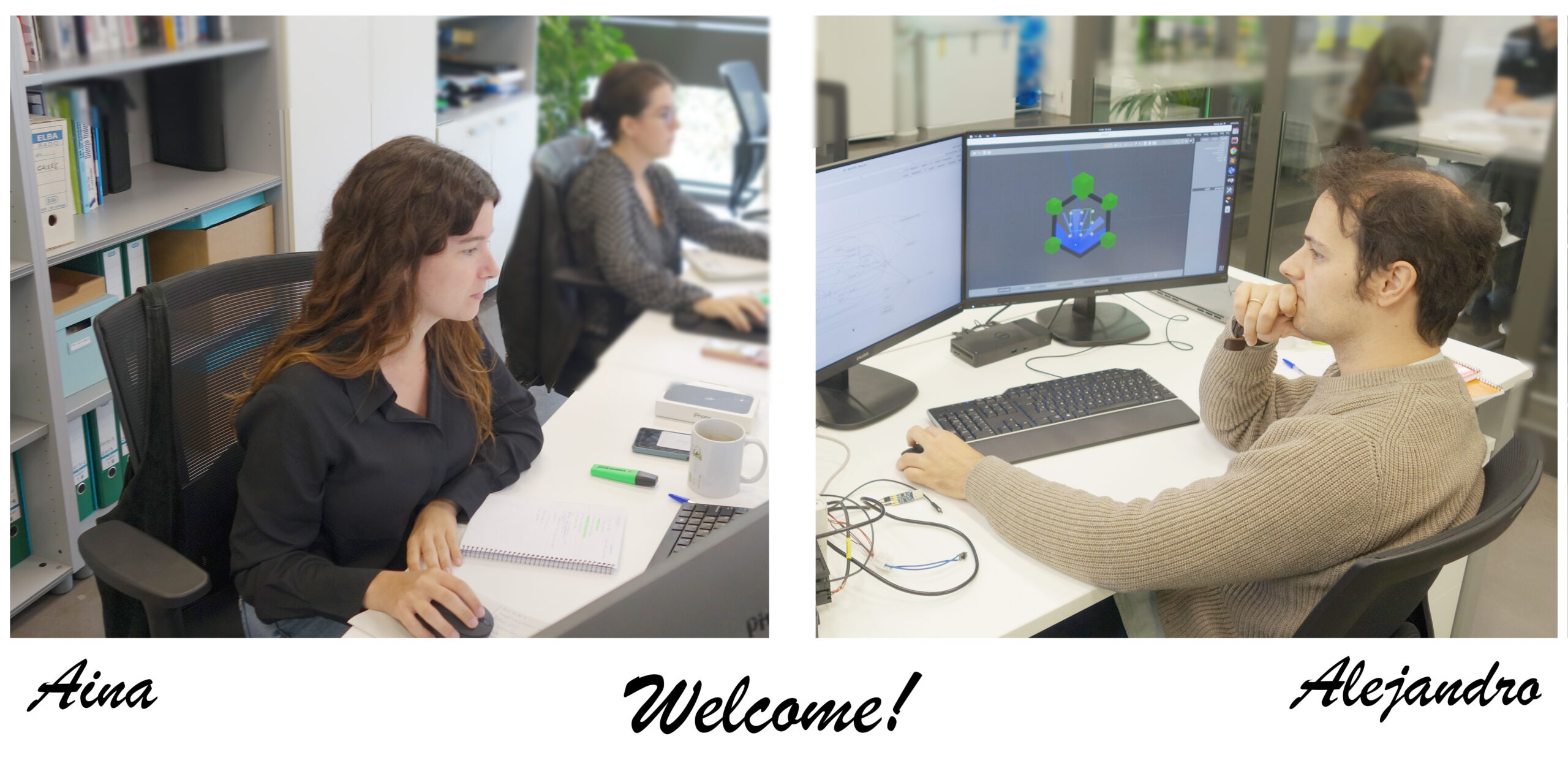 We are pleased to see how Claitec continues to grow!
On this occasion, we would like to welcome two new additions that will strengthen our team.


Aina has joined our team as a Human Resources Technician and will play a crucial role in the management and expansion of the Claitec team. She holds a degree in Psychology and has completed a Master's in Human Resources Management and Leadership.
She enjoys traveling and exploring different cultures, and she has a great passion for the behavior and well-being of individuals in the context of organizations.


Welcome aboard!


Alejandro holds an engineering degree in Telecommunications from the UPC and a Master in Computer Vision and Deep learning from the UAB.
Alejandro has worked in robotics and software engineering, with a focus on quality control on the construction industry.
On his free time Alejandro enjoys hiking and rock climbing, as well as reading and woodworking.


Welcome Alejandro!