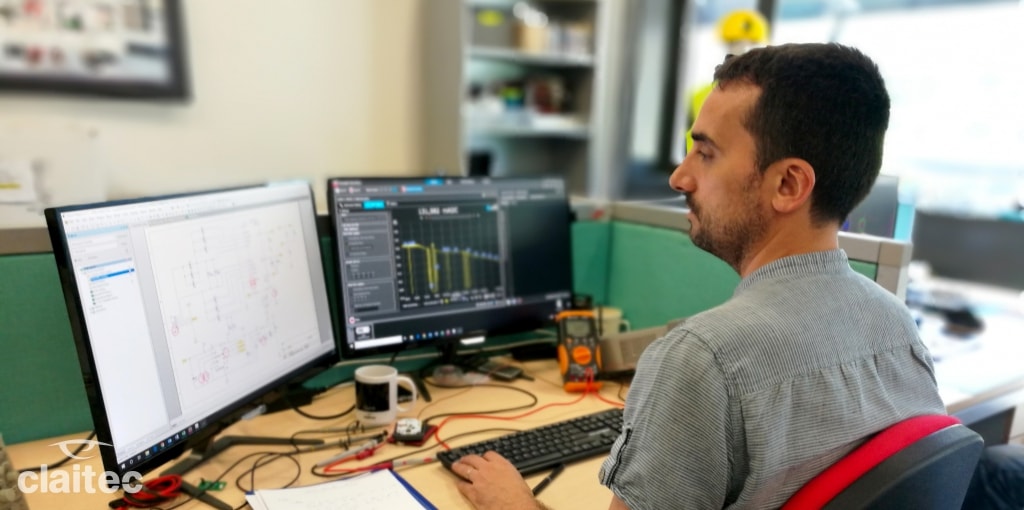 This month we are very happy to incorporate Quim Martínez into the R+ D department.
He studied Electronics Engineering and Technical Telecommunications Engineering and he has focused his career on the development of technological solutions based on radio frequency systems, communication protocols and digital – analog electronics. In addition, he has extensive experience in the development of products under the European Directive Electromagnetic Compatibility 2014/30/EU, which It has as its main objective to ensure the proper functioning of the equipment designed, against the various disturbances in the industry, thus reversing in the safety of people and the teams themselves.
He has a clear vocation for customer-focused electronics. From a young age he believed that electronics can and should help people and companies to achieve their challenges and meet their needs.
Among Quim's hobbies is music, of which he is passionate, especially from the 60's to the 90's. In his spare time, he plays drums and plays sports.
Quim, it's a pleasure to have you on board Claitec's team!