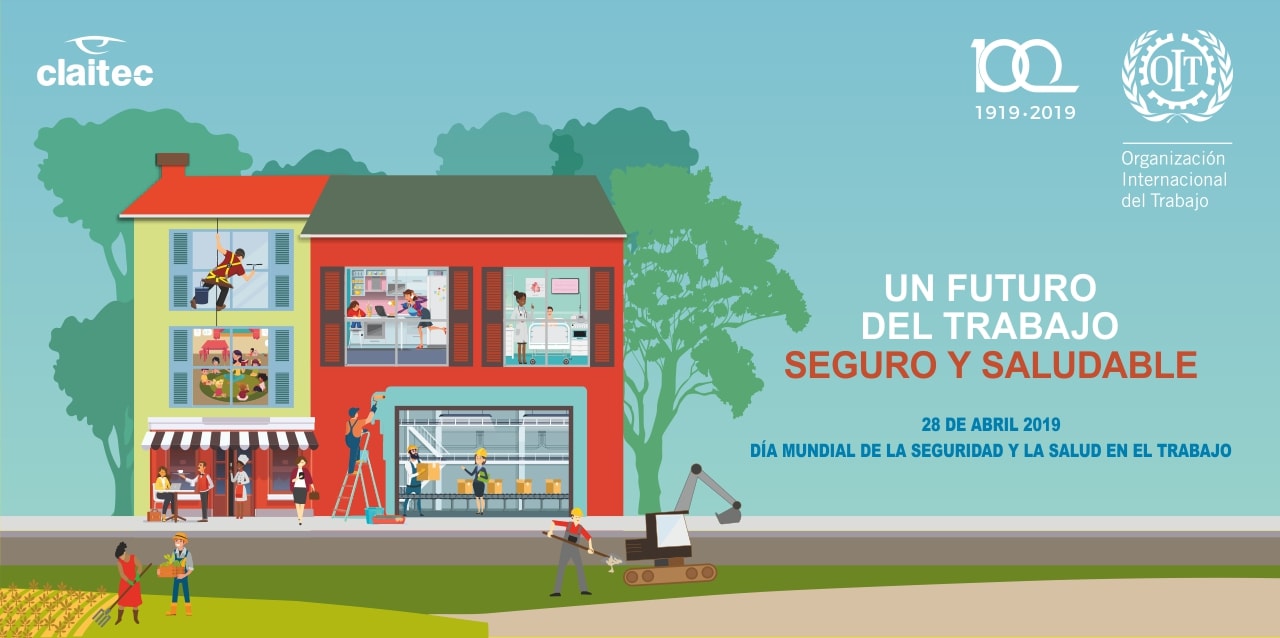 As every year, April 28th marks World Day for Safety and Health at Work.
This year, the International Labor Organization (ILO) celebrates its centenary by taking stock of its work and by identifying new ways to continue improving safety and health in the workplace.


The ILO will also be presenting a global report that captures the evolution of occupational safety and health since before the institution´s foundation in 1919 until today, highlighting the main milestones achieved in this area.

The ILO´s global report will address changes in employment patterns, technology (digitization and CIT, work in digital platforms, automation and robotics), demography, globalisation, climate change and other drivers that affect the dynamics of safety and health and the nature of related professions. It will also tackle the risks as well as the recognised and recurring variations that persist in developing and developed countries.


For us, at Claitec, it is a key day in our calendar as we question our working methodology, the value we bring to our customers, our contribution and the main challenges that are still pending.


In our daily work, safety and health at work are key elements.
Our first concern is always the people we work with.
We cannot conceive solutions or tools that don´t look after each of the members of a team properly. Solutions inspired by real problems and by the need to improve. Solutions inspired in the idea of ​​providing our customers with products that help them achieve safer and more efficient industrial spaces.

The following examples are just some of the many solutions developed by our team with the goal of contributing to the improvement of safety and health at work:


If you´d like more information about these or any other of our solutions or if you have any questions, please don´t hesitate to contact us, we are here to help!
For further information about this year´s World Day for Safety and Health at Work, visit this link.