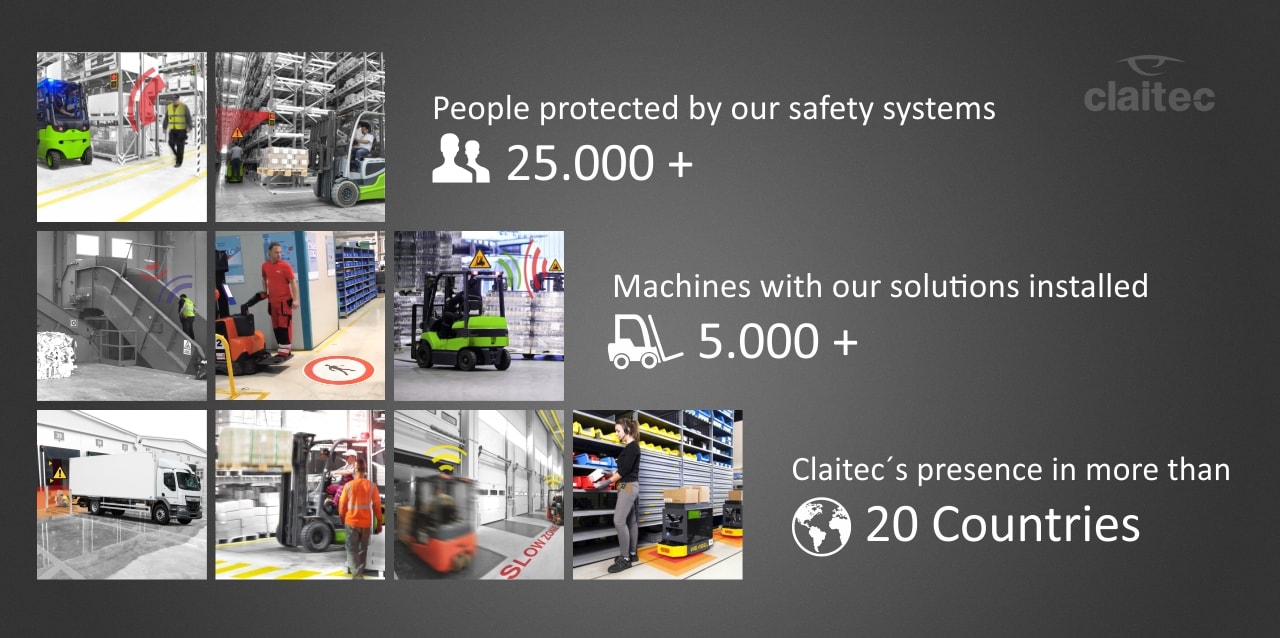 We have said it a number of times in other occasions but we feel the need to reiterate it once again:


People – human beings – are the engine behind every one of our initiatives and solutions.


The real value of developments in workplace safety is given by the way in which it contributes to the care of the integrity of those who use the tools and those who work in the work spaces where such systems are applied.


When we see how our clients incorporate the solutions we design and these have a positive impact on their work spaces, reducing the number of accidents and occupational risks, we couldn´t feel any prouder. Even more so if we think about the fact that, to date, there are already more than 25,000 people who benefit or are protected by our solutions!


In addition, we´ve already secured more than 5,000 machines or work vehicles with our solutions:
From what experience has shown us, there is better way to retain customers than to deliver quality products.


Our solutions are currently present in more than 20 countries around the world, in complex and varied industries. Having won the trust of so many people and so many companies in all these years of work is the best possible reward for all the effort we have invested. It is also reason for great joy and commitment and the best engine to keep us working and reaching for more.


So, stay tuned to our news channel!


We´ll keep you posted on all the new tools and solutions that we develop so that our clients can face the real problems and safety challenges in the work spaces.


Keen to find out more information on how to improve safety levels in your industry?
Don´t hesitate to contact us, we are here to help.