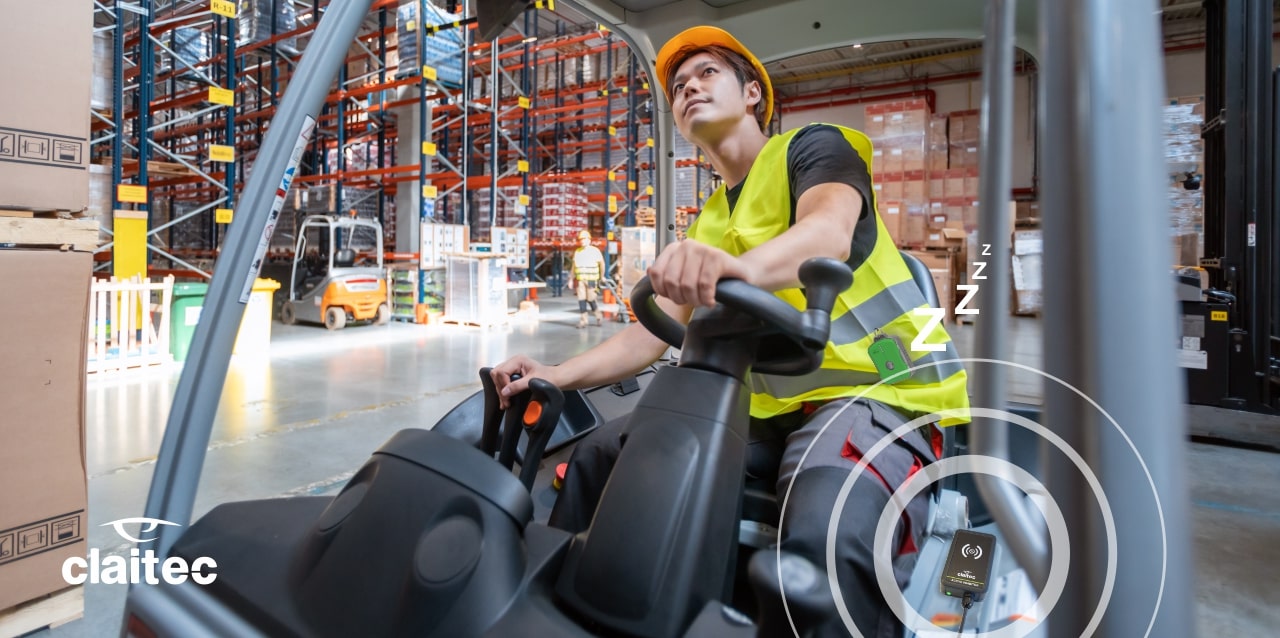 We know that the intense daily dynamics of our workplaces sometimes lead to confusion and forgetfulness, but we are also aware that the slightest human error can lead to serious work accident. At Claitec, we continually seek to develop technological tools that complement and facilitate the work of our collaborators adding safety levels to the work of our forklift drivers. Our latest example is the Active Inhibitor, a forklift driver's key ally.


The Active Inhibitor consists of an electronic device that is installed next to the driver's seat to inhibit his key fobs as he enters the vehicle. In this way, the drivers' key fob will not be detected, and for the rest of the systems it will appear that only the forklift is circulating, thus avoiding problems or cross detections that reduce the effectiveness and pace of work.
In other words, this tool and its functionalities allow the operator to drive the forklift safely and to keep the Pedestrian Detection system activated in order to avoid accidents when circulating in the work area or neighbouring spaces.


In addition, it should be noted that the main advantage between the mobile T-10 inhibitor and the fixed inhibitor is that the driver does not have to perform any operation to be inhibited inside the cabin, being an ideal complement and a great ally for his or her workdays. And once the operator leaves the forklift, the tag will be operational again without requiring any other action.
Developed directly by Claitec's R&D's analysis and observation of the behaviours and experiences of users and drivers from various industries, Claitec's Active Inhibitor is a perfect complement to its current range of existing inhibitors.


Do you have any questions about this system?
Do you need Claitec's advice on any other matter?
Please, don't hesitate to contact us, we are here to help!