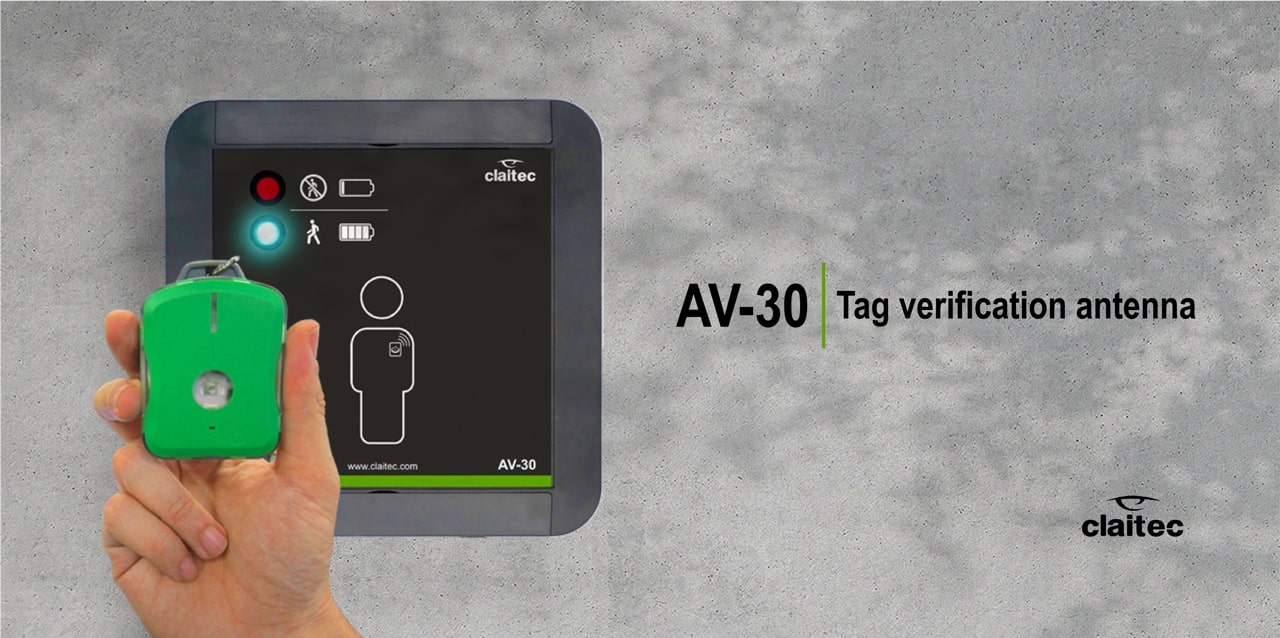 The team at Claitec is constantly seeking ways to solve our clients' challenges and to improve upon the tools currently available for them to do so. The AV-30 – the next step in the evolution of the AV-50 verification antenna – is the result of this pursuit.


The purpose of the AV-50 device is to verify the status of the batteries and the correct functioning of the active tags' RF communication in a certain workspace. Using additional software and a USB device connected to a computer, this tool allows the date and time of the verified tags to be recorded.
In addition to the verification antenna, the AV-50 can be used as an Access Control. This function is now improved thanks to the AV-30, which can send an output signal that activates an electromagnet and can also have a potential-free relay to activate other elements, such as an automatic door, a pilot light, or a traffic light.


The AV-30 delivers different innovative solutions compared to the AV-50, including:


It is a more compact solution.
It can perform both functions i.e., antenna verification and access control.
It is powered at 100 – 240 VAC through an IP68 connector.
It is easier to install, saving time and increasing efficiency.
It can be mounted on the wall and on a pole aided by several accessories.


Are you keen to find out more about this solution?
Do you need advice on any of our products?
Don't hesitate to contact us.