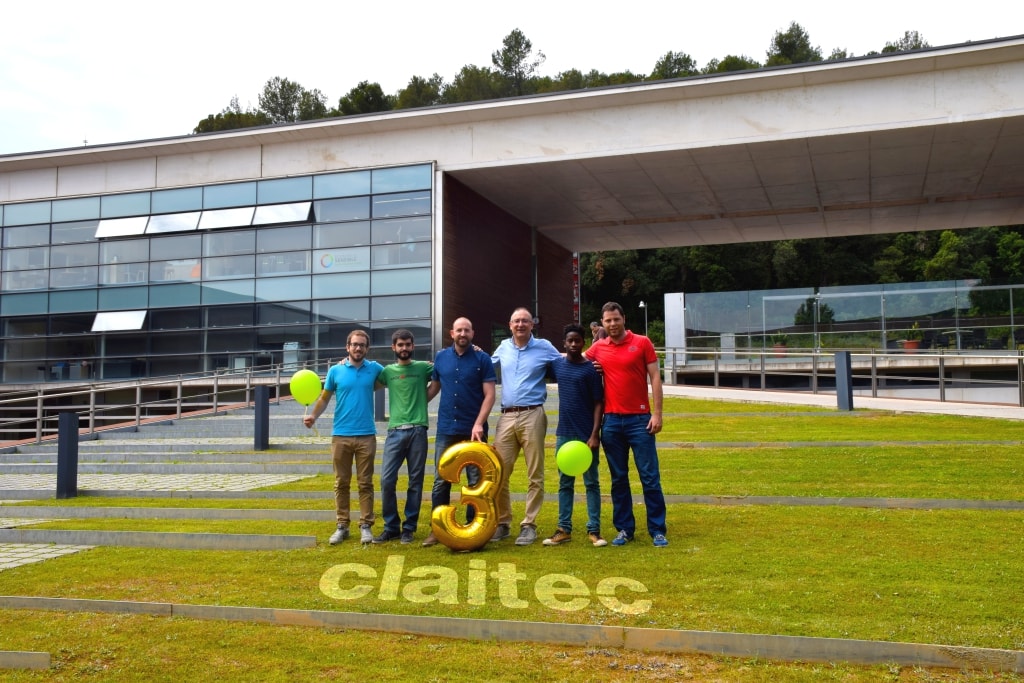 On this day three years ago, we launched Claitec.
We didn't know what the future held for us but we had a vision, and we had the push to implement it.
That day, Claitec's founders met and toasted with champagne for this new path that was opening before us.
Three years later, we are once again enjoying a good bottle of sparkly, but this time, we do it in the company of the many Claitec team members that have joined our project since day one.
Without them, Claitec would not be today one of the most respected suppliers of work safety solutions in both the national and international stage.
Plus this year there's also double cause for celebration – we have been granted the ISO 9001 i 14001, cementing the levels of quality assurance that the whole Claitec team strives for.
What a gift for those who play a part on this effort every single day!
They definitely deserve this and many other celebrations!
Thanks to you, Claitec is continually innovating to improve the safety of workers worldwide
That jovial atmosphere we all felt on the launched day and again today on our third anniversary, is part of Claitec's DNA.
We are a big family that comes to the office every day wanting to innovate and make a difference for businesses, entrepreneurs and workers worldwide.
And according to our clients, it seems we are doing a good job of it.
But without them, without our customers, the willingness to improve constantly of the Claitec team will not go very far.
That's why we'd like to take this opportunity to thank each of the clients who trusts the safety of their workers in our hands.
Our great partners are also part of the Claitec machinery.
Thanks to them, our ideas become quality products and reach our clientes always on time, wherever they are.
And, of course, thanks to our families.
Thanks for the coffee that wakes us up in the morning after a long night of meetings.
Thanks for supporting us in our projects, journeys and visions.
Without all of you, there would not be a party at Claitec today.
And without all of you, the future would not be so promising.
So, we thank you once again for walking with us, and we invite you to do it for many more years so that, together, we can create a safer environment for companies and workers around the world.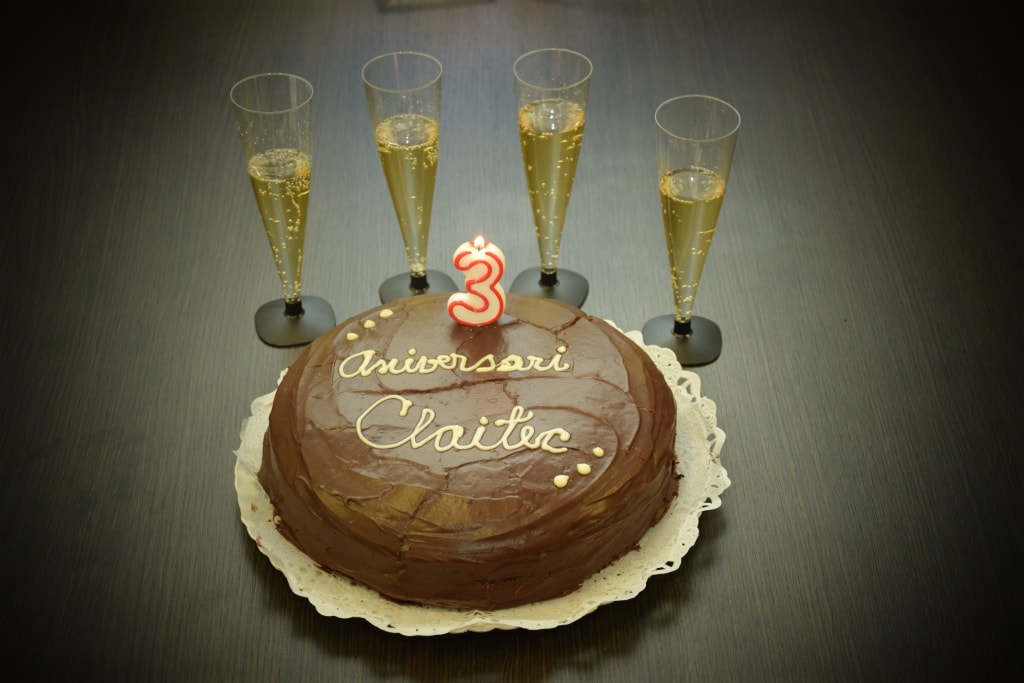 And now yes, go ahead and open that bottle of bubbly and celebrate with us!