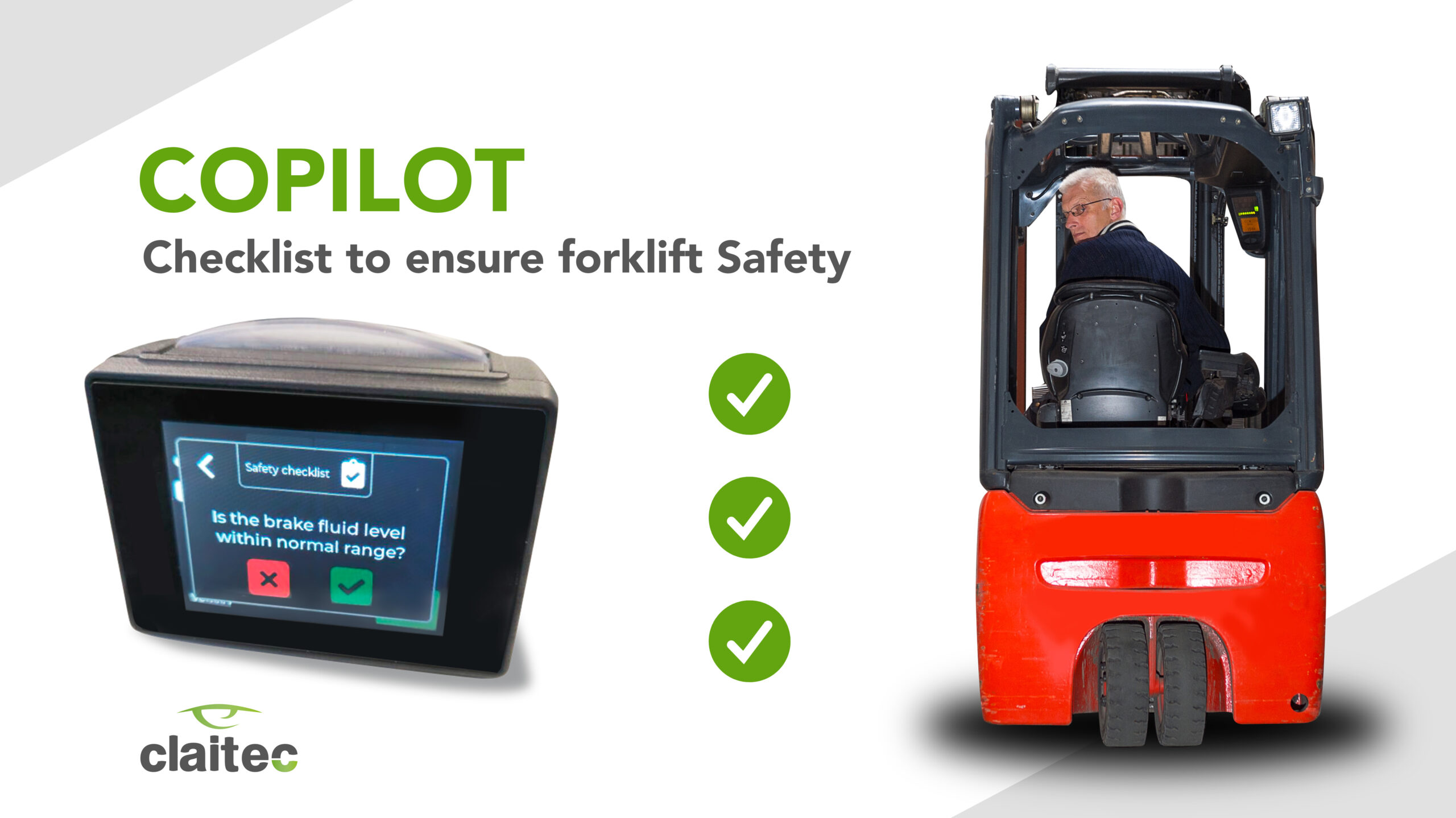 On many occasions, workplace accidents in industrial areas involve forklift trucks, which complicate the assessment of consequences, both in terms of materials and, more importantly, with regard to people's safety. Unfortunately, many of these incidents could be prevented through proper control and maintenance of these vehicles. However, at times, this responsibility is overlooked under the mistaken belief that it will enhance productivity and task execution times.


The benefits of maintaining strict control over the condition of forklift trucks are numerous, and safety is an obvious reason why these inspections should be carried out regularly. Additionally, early detection of wear and tear on these vehicles is highly advantageous in preventing costly future breakdowns of greater severity.


For this reason, Claitec has integrated the "Checklist" function into our driver assistance solution known as Copilot. Drivers of forklift trucks equipped with this system must perform a series of checks generated randomly by Copilot before operating the machine on a regular basis.


During these inspections, various levels of problems can be identified, and Copilot will categorise them as minor or critical, taking appropriate measures and having the ability to transmit this information to another of our prominent solutions, the Safeyu platform if available. Through Safeyu, vehicle control personnel can configure checklist questions for Copilot to present randomly, thus preventing them from being memorised and answered routinely.


Furthermore, they will receive notifications about the responses, which enables the maintenance of a detailed records about who used the vehicle and what checks were conducted.


If the Safeyu platform is not available, Claitec will be responsible for programming the checklist under the client's suitable instructions.


These are just some of the benefits obtained when conducting quality inspections:

• The pre-check via Copilot enhances safety and keeps operators informed about the vehicle's condition.
• Increased operational safety, as vehicles can only be started after an inspection.
• Digital reports and records of results with the option to connect directly to the Safeyu platform.
• Regular vehicle condition checks.
• Real-time automatic email notifications in case of damage or irregularities in the vehicle.
• Ability to configure the question checklist.
• Comprehensive record of all defined questions and answers.


If you would like more information about this product or other services, please feel free to contact us. We are at your disposal to provide all the information you need.