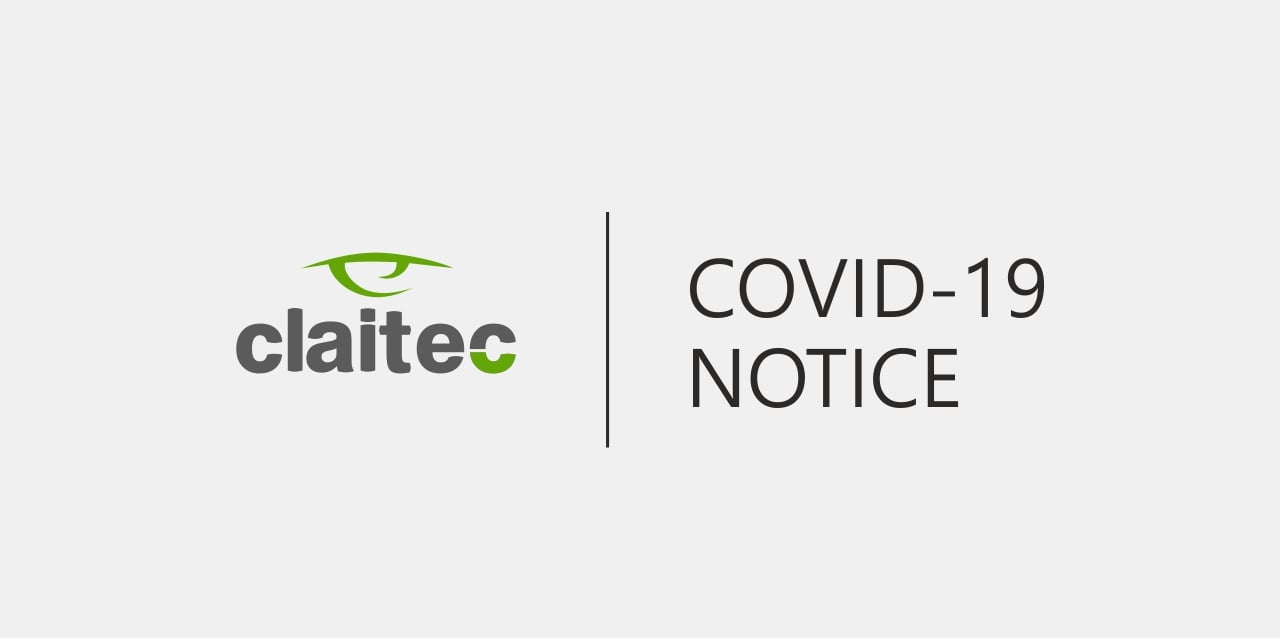 In compliance with the Decree of the Government of Spain dated March 29th, 2020 for non-essential activities, according to the current situation, Claitec feels obliged to suspend temporarily our production and logistics activities.
This suspension will be effective from today until April 14th or until a new date is indicated by the Spanish government.


We will continue to inform you as the situation progresses and we will gradually or definitively re-establish productive activities and material deliveries.
Once this exceptional situation has passed, Claitec is fully prepared to restart the productive activity and deliver our products.


While our production is on hold, we maintain our commercial tasks and technical support through teleworking.
Please do not hesitate to contact us for any questions through the usual channels/contact information:
+34 972 183 225
We continue working side by side so that we can overcome this situation together as soon as possible and we wish you all health and responsibility.


Thank you very much for understanding and collaboration.