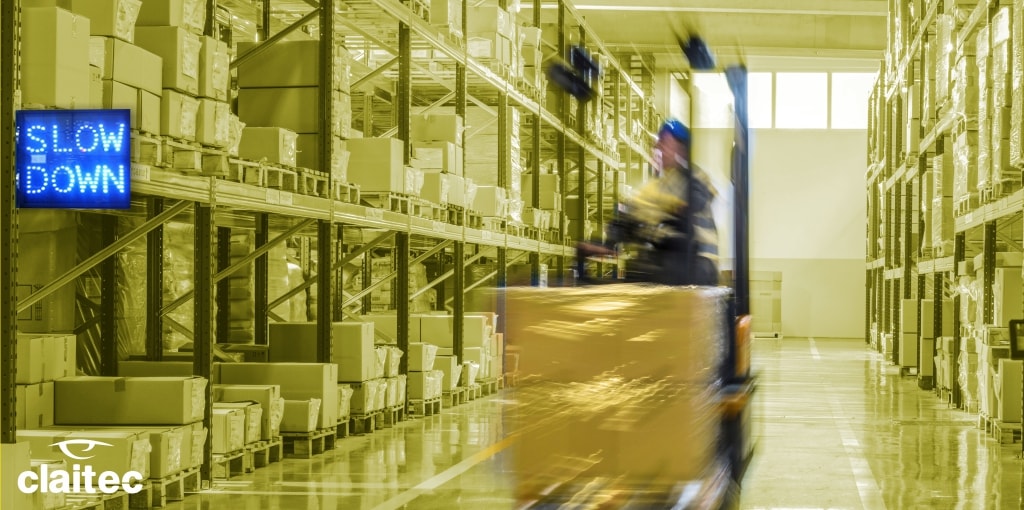 Regardless of how busy our lives get, it's always important to take a few minutes to find out what trends are currently being hinted in our industries and to discover some of the innovative and beneficial practices that some of our colleagues are already putting into practice.
That's why today we'd like to discuss the impressive progress currently being made in some of the most important industries in the world regarding the traffic of vehicles within facilities and some of the latest proposals that have been put forward in this regard.
First, let's talk about some of the companies that are expecting both their workers and visitors to park the vehicles with their "back to the curb".
Why?
Because in case of emergency the vehicle is ready to leave quickly, and no manoeuvre is necessary.
We can also mention another recommended practice applied by companies with vehicle circulation routes within their industrial or manufacturing premises – the installation of a portable warning light on the vehicles that enter the facilities so that these can easily warn both pedestrians and forklift operators circulating around the place.
At the same time, we are seeing with increased frequency how some large companies are placing speed cameras and video cameras inside their own facilities. This is being developed precisely with the objective of ensuring that both workers and visitors in their facilities respect the speed and the driving guidelines that are indicated.
Similarly, some industries are currently providing parking for their workers and/or visitors outside their industrial premises – just before entering the site- and then transporting people in specially prepared company vehicles with trained drivers. In addition, those who visit the place for the first time are obliged to undergo – if necessary – a minimum training on the precautions to be taken when circulation around the facility.
Claitec has developed a range of products that complement these tendencies to prevent accidents between vehicles and pedestrians, such as our Pedestrian Warning System (PAS) or the Pedestrian Cross Safety Solution (PCS), among others.
You can find out more about all of them here.