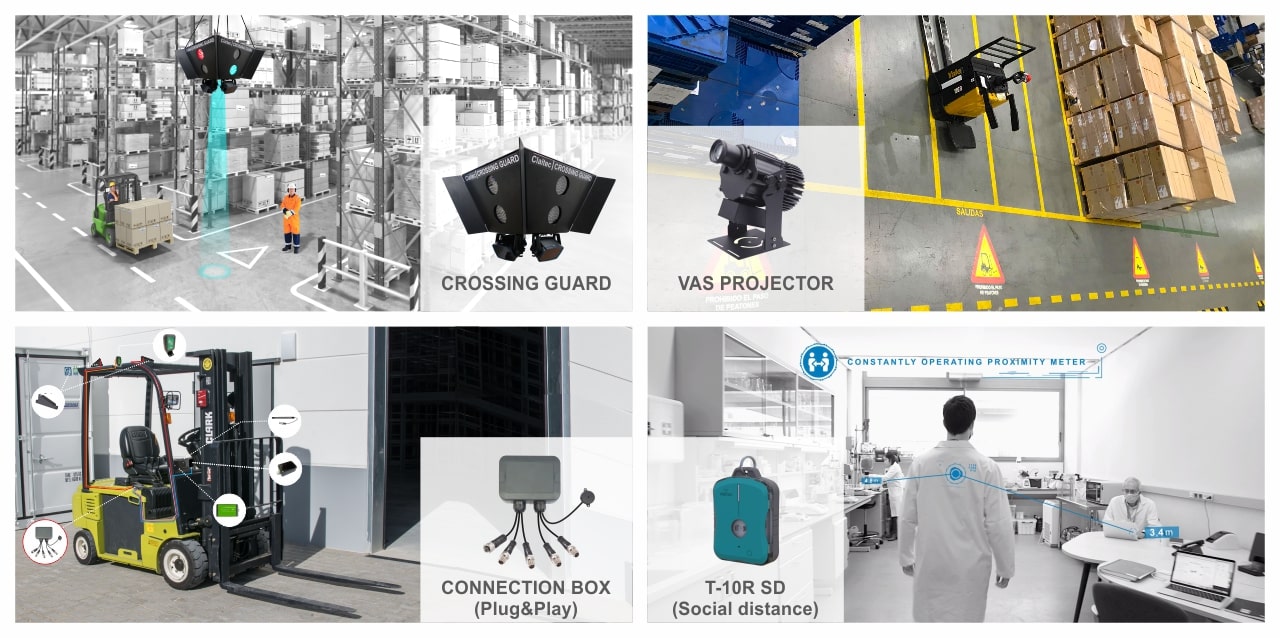 In the first few weeks of this new year there still seem to be many questions and challenges ahead, but we also feel extremely proud to have overcome an exceedingly difficult 2020. We are leaving behind a year no one could have imagined it would be that hard and complex, a year that changed our routines, that put us to the test and impacted us all very closely one way or another. A year, however, that also helped us to learn, to appreciate the importance of being united and to show care and concern for those around us.


Now, as we begin a new year, we consider it important look at the positive side of what we left behind and review some of the achievements of the team at Claitec:


First, in 2020 we were able to develop some highly innovative systems with great contribution to occupational safety, such as the Crossing Guard, a device that gets installed in the upper areas of a warehouse to help avoid collisions at intersections.
Similarly, the VAS System, an innovative system that warns pedestrians and/or forklift drivers in risk situations by projecting signals on the ground. These are just two of the many innovations developed by Claitec.


In addition, we also developed the new PAS Plug & Play System (Connection Box), an evolution of the classic PAS System with the main novelty being that the entire system works with connectors and it is extremely easy to install. This system also includes the so-called Connection Box, a tool that allows to feed and interconnect different Claitec solutions, such as the PAS and CAS-G2, as well as to associate and configure different alert elements such as a pilot light, buzzer or signal Slow Down.


Then, and considering the multiple challenges posed by the pandemic, we are also proud that we were able to respond with tools tailored to these very specific needs. For example, we devised the TAG T-10R SD (Social Distance sensor), based on our T-10R system, but modifying it to alert workers when the programmed safety distance between people working in the same room is not respected. We also shared multiple recommendations to maintain hygiene and health in workspaces.


Thus, thanks to your trust, and thanks to the conviction that we were able to achieve great progress working together, we have gone through and overcome an extremely difficult year, and we are now ready to build a great 2021 together. We are 100% sure that by being together and taking care each other, we can overcome any challenge.


So, cheers! For all our achievements and for everything that lies ahead!
On behalf of the entire Claitec team, we wish you a great 2021!