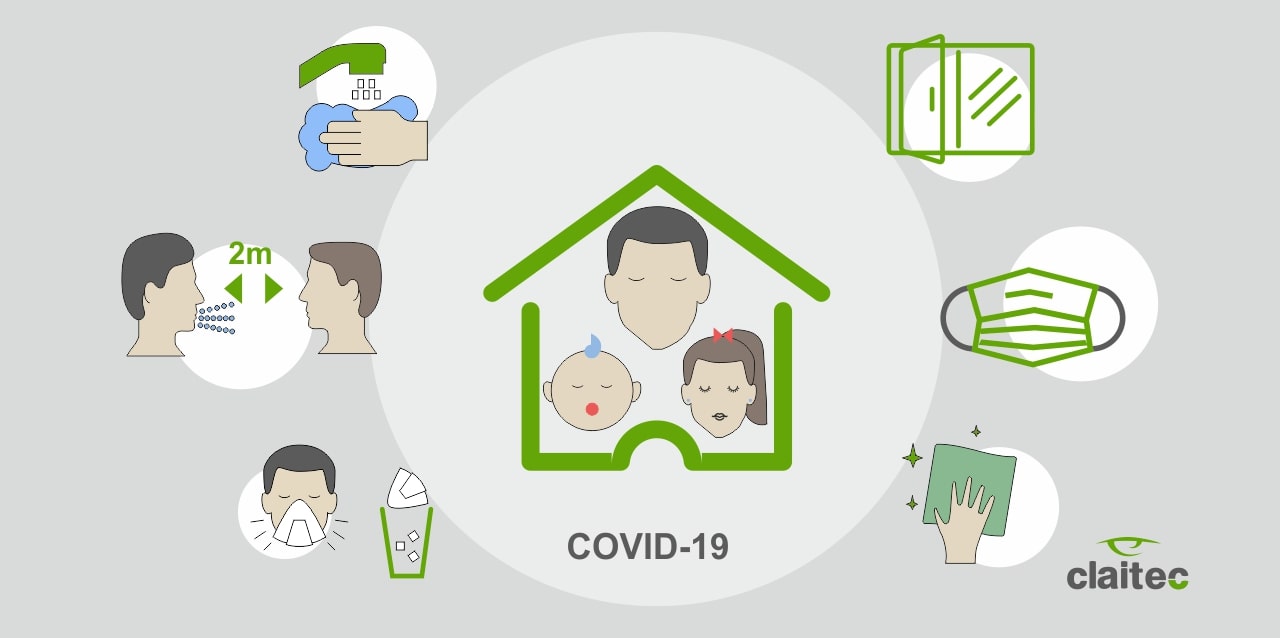 Businesses are called these days to attain maximum leves of responsibility and protection before the very complex Covid-19 pandemic we live in. Since at Claitec we want to think one step ahead and focus on the aftermath of this health emergency, in this post we would like to share 7 helpful recommendations to ensure hygiene in your workplace at anytime.


Perform hand hygiene routines frequently (wash with soap and water or alcoholic solutions).


Avoid close personal contact and keep a distance of more than two meters with people with flu-like symptoms (runny nose, nasal or conjunctival congestion, dry or productive cough, tearing, feverish appearance, etc.).


Cover your mouth and nose with disposable tissues when you cough or sneeze, and then wash your hands.


Avoid touching eyes, nose and mouth as your hands facilitate the transmission of the disease.


Carry out frequent cleaning and disinfection of working facilities such as: surfaces, door knobs, furniture, sinks, floors, telephones, etc. To maximise your protective measures you can use household bleach and other chemical agents.


Ensure the adequate ventilation of all premises and frequent emptying of garbage deposits.


Wear vinyl / acrylonitrile gloves in all cleaning tasks. If you use latex gloves we recommend using them over a pair of cotton gloves.