In the face of the Covid-19 pandemic, businesses returning to work need to reinvent themselves in order to minimise the risk of spreading the virus. More than ever it is imperative we maintain respect and solidarity between people in order to return to work in this "new normal" that appears to be here for a long time.


The team at Claitec wants to contribute to these challenging times with a proactive attitude, introducing new proposals to ensure that the industry goes on and it's able to continue to work safely and with all possible health guarantees.
According to all experts, while there's no efficient vaccine to alleviate the disease, the best way to minimise infections between individuals is to maintain a physical distance.


That's why today we would like to present our new T-10R SD (Social Distance sensor) solution based on our T-10R system. We have modified it to alert workers when the preprogramed safety distance protocols are breached.


1. What is the T-10R SD system?
The T-10R SD is a proximity monitoring solution designed to maintain the physical distance established between people within the same workplace (offices, warehouses, logistics centres, workshops, etc.).


2. What devices can be it used with? We have two solutions.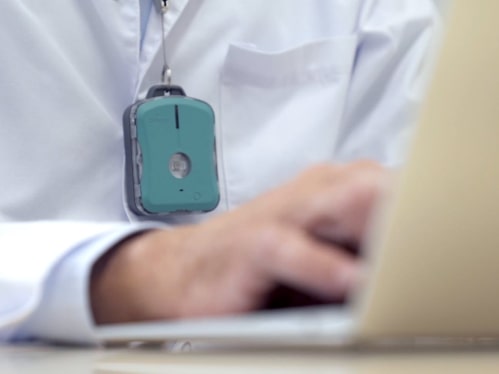 The T-10RSD tag is a long-lasting active RFID device intended to ensure a safety perimeter of 2m between people (the distance recommended by health authorities).
---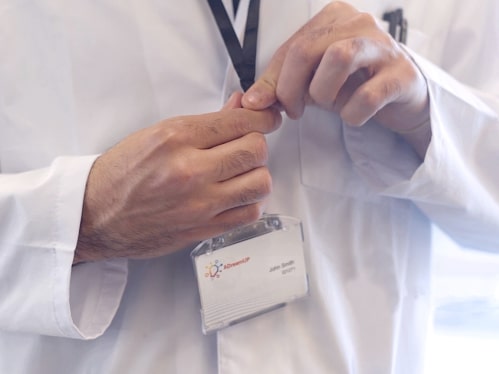 The T-10RSD Badge is an adaptation of the T-10RSD tag, which also acts as a card holder. The operator only needs to carry a single device that includes the safety tag and the personal identification card.


3. How does it work?
All the person needs to do is to carry the tag to establish a safety perimeter of 2 to 4m. When another person (who is also carrying the tag) enters the 4m safety perimeter, the tag will turn on the orange light as a warning signal.
If the person comes closer than the 2m social distance, the tag will beep and turn on the red light as a warning signal for people to physically separate and minimise the risk of spreading the virus.
Please note that the distances are configurable.


Las principales características de los tags son:
Adjustable distance sensor
Set-up button
Fall warning system
Non-movement warning system
Two-way communication
Rechargeable battery
High intensity LED lighting
Mute vibrator
High intensity audible warning
Waterproof, easy to clean.
In times of pandemic we need to ensure maximum safety and efficiency in our workplaces and Claitec wants to contribute by discovering and adapting new technological solutions that make our work lives safer.


If you have any questions or are interested in applying this solution to your work environment, do not hesitate to contact us! We are here to help!