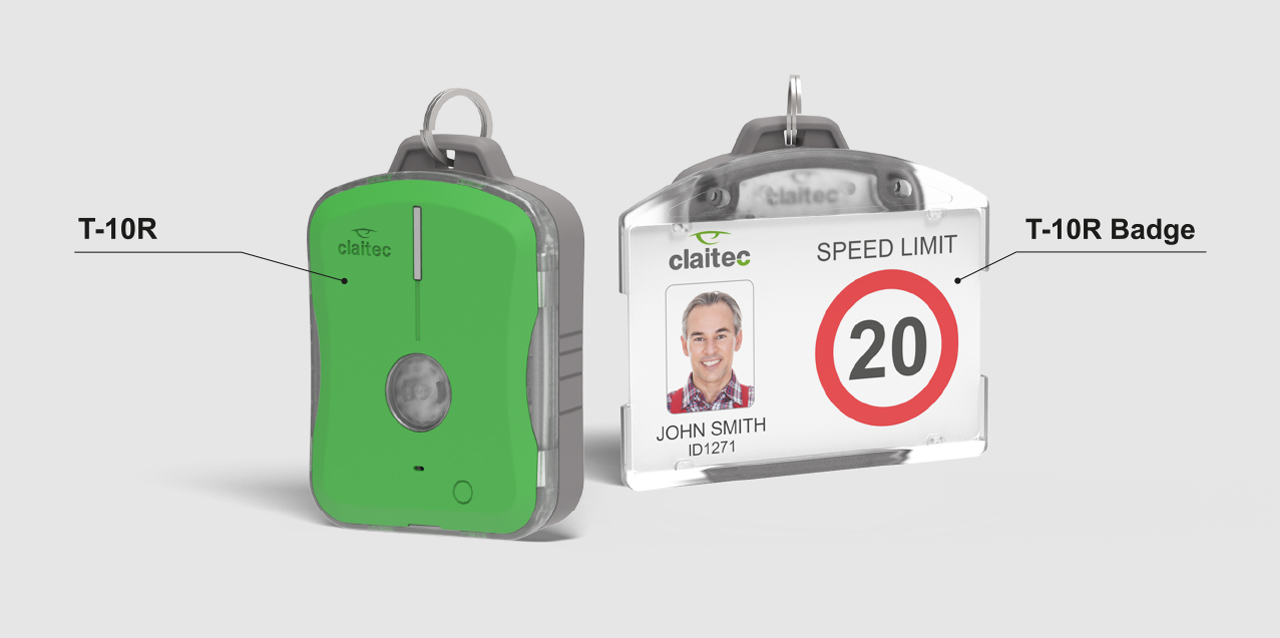 We place our focus today on two products developed by Claitec that have been widely accepted by our customers over the last year and that stand out for their practical and effectiveness of their operation: the T-10R tags and T-10R Badge.


The Tag T-10R is an evolution of the T-10 Tag. The performance of the range radius and the ease of detection in the new device are dramatically improved. It also features a battery with a one month autonomy minimum and it is wirelessly rechargeable, making daily tasks a lot easier. The T-10R tag comes with a high-intensity LED lighting, which helps with rapid detection and it ensures the visibility of the person wearing the tag. With a 360° angle light, it can be seen from anywhere, upping the safety levels in our workspaces and preventing many occupational accidents.
In addition, the new tag has a vibration system, which is incorporated as a new alert channel for operators in the presence of another person or vehicle. And it also generates a high intensity sound warning, completing a wide range of alert forms that improve safety standards in our industries.


The T-10 R Badge, on the other hand, is the ideal solution for the protection and control of visitors in industries. It is currently being already widely used by our clients, providing very good results in improving work safety and the reduction of accidents.
Persons registering as visitors are given a T-10R Badge tag on the card with their credentials. What that means is that by only carrying a simple card the person is protected from forklifts and loading machines. The T-10 R Badge tag is an adaptation of the new T-10R tag but with the unique feature of being a card holder which makes it a lot more difficult for the operator or the person who is visiting to forget it or lose it.


If you have any questions and require our advice, do not hesitate to contact us.