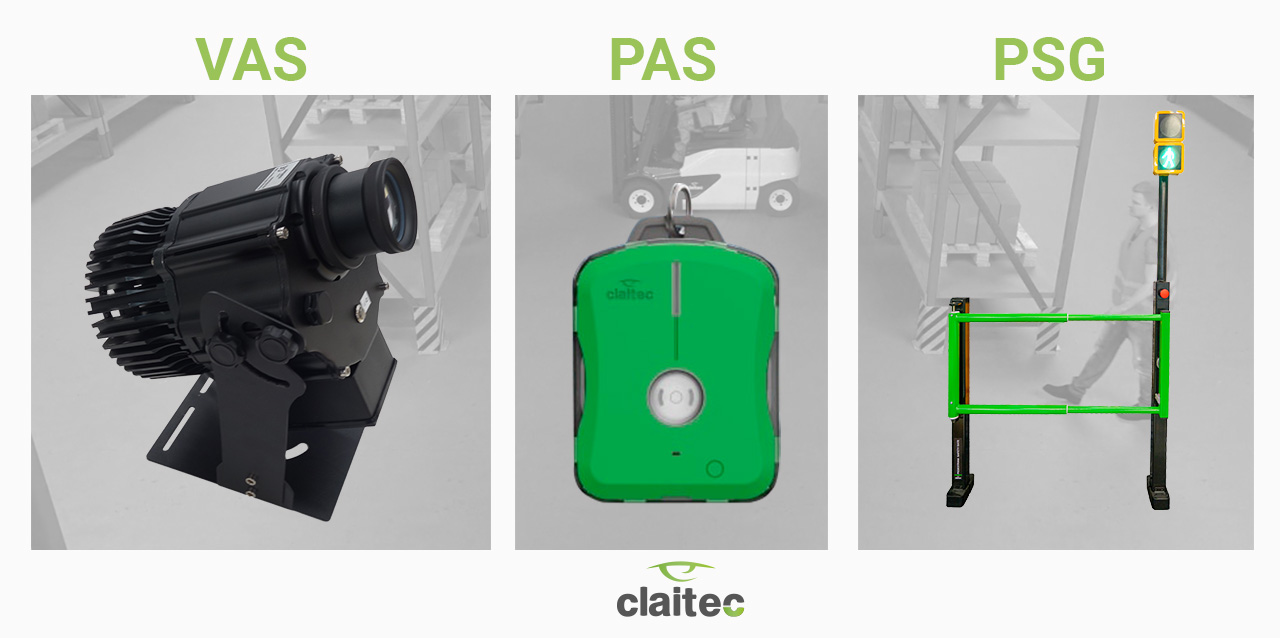 Today, we would like highlight three of Claitec's tools which are currently offering great results to our clients in helping improve the safety of their workers in different industries.


1) The VAS system (Safety Alert Visualisation system). This helpful tool warns pedestrians and/or forklifts in risky situations by projecting signals on the ground. It greatly contributes to the safety of people in industrial spaces, since it provides highly visible signals that are detected by all, sorting traffic out and preventing accidents. The VAS system stands out for being effective, visible, durable. It's extremely easy to combine with Claitec's developments.


2) The PAS system. One of Claitec's most used solutions, the Pedestrian Alert System warns forklift drivers when it detects a person at adjustable distances from 1 to 11 meters. It is a unique system capable of differentiating people from objects. It even detects operators who are behind a wall or a shelf! Pedestrians simply carry the tags with them and, when these are detected by the system previously installed on the forklift, they warn the driver. This solution minimises the number of accidents and it reduces the risk of pedestrians being ran over in industries.


3) PSG system. The Pedestrian Safety Gate is designed to reduce risk situations, improving pedestrian safety in crossings, and restricting the circulation of non-protected personnel. The PSG combines with the TCS Traffic Control System to block pedestrians from crossings in the event of the nearby presence of a forklift. It is a practical and very effective solution.


Should you need further information on these or any of Claitec's solutions or if you have any questions, please do not hesitate to contact us, we are here to help!