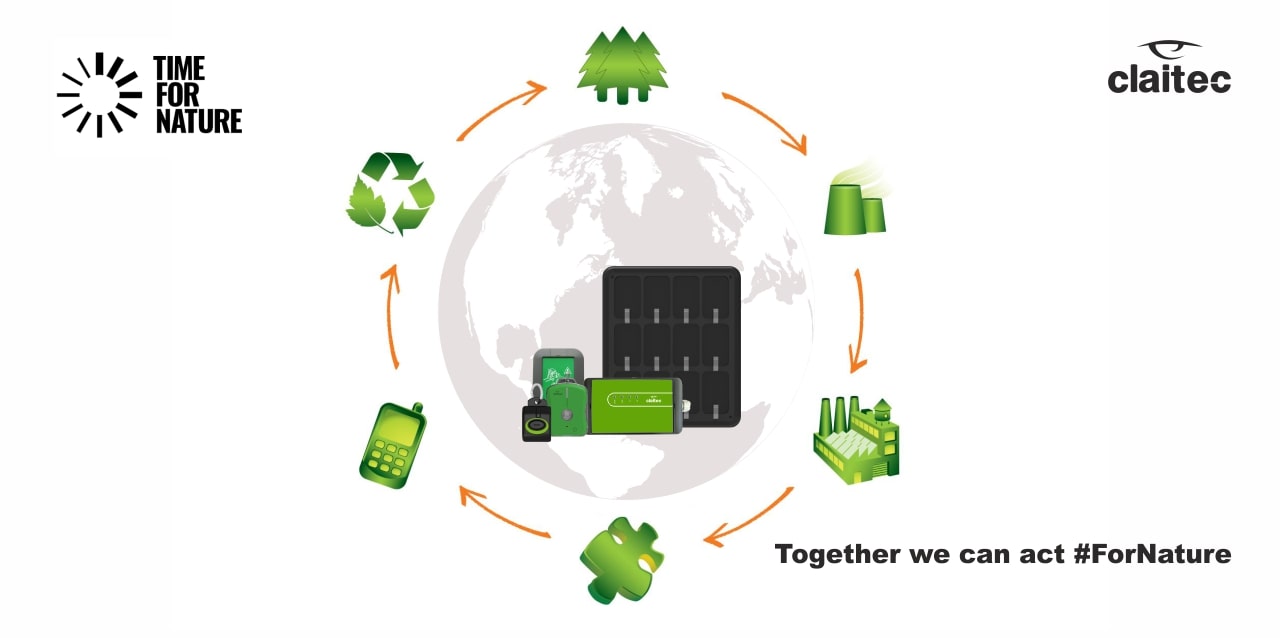 This June 5 commemorates World Environment Day, an important date in a special and challenging year for our society. A year when we feel it's more important than ever to emphasise the need to act responsibly towards our environment at every step we take in our industries. We must understand that the ecological factor should be a key element in our vision and a fundamental element to help us take better care of health and safety in our work spaces.


Claitec is 100% committed to the environment and we view businesses as key pieces to global environmental responsibility. For this reason, our quality and environmental management systems are certified in accordance with the requirements of ISO 9001: 2015 and 14001: 2015 for the activities of design, development and commercialisation of security systems for the protection of people.
We cannot conceive of a solution if it is not a truly environmentally responsible tool. And we cannot conceive it without generating a sustainability plan both for its manufacture and use and for its subsequent disposal. This is how we talk about it daily with suppliers, customers and the general public, and how we explain it in this earlier post about the life cycle of our products.


By way of summary, it should be remembered that the analysis of the life cycle of a product consists of the detailed analysis of each of its phases in order to detect whether or not it generates an environmental impact. In a typical product, the phases that are analysed are: Composition (chemical products and raw materials), Manufacturing (chemical products and process), Distribution, Use of the product and End of life.
In addition, we also feel it's very important for all industries to have their own environmental management and environmental responsibility plans, and we invite all of us to be aware and take action in this regard.
There are simple steps that we can take in each of our routines, and that can undoubtedly generate a contribution of enormous value. Responsible energy consumption, recycling policies and efficiency and impact reduction policies are just some of the issues to consider, as we also discussed in this other post.


If you have any questions about this topic or any other query and require our advice, don't hesitate to contact us, we are here to help!