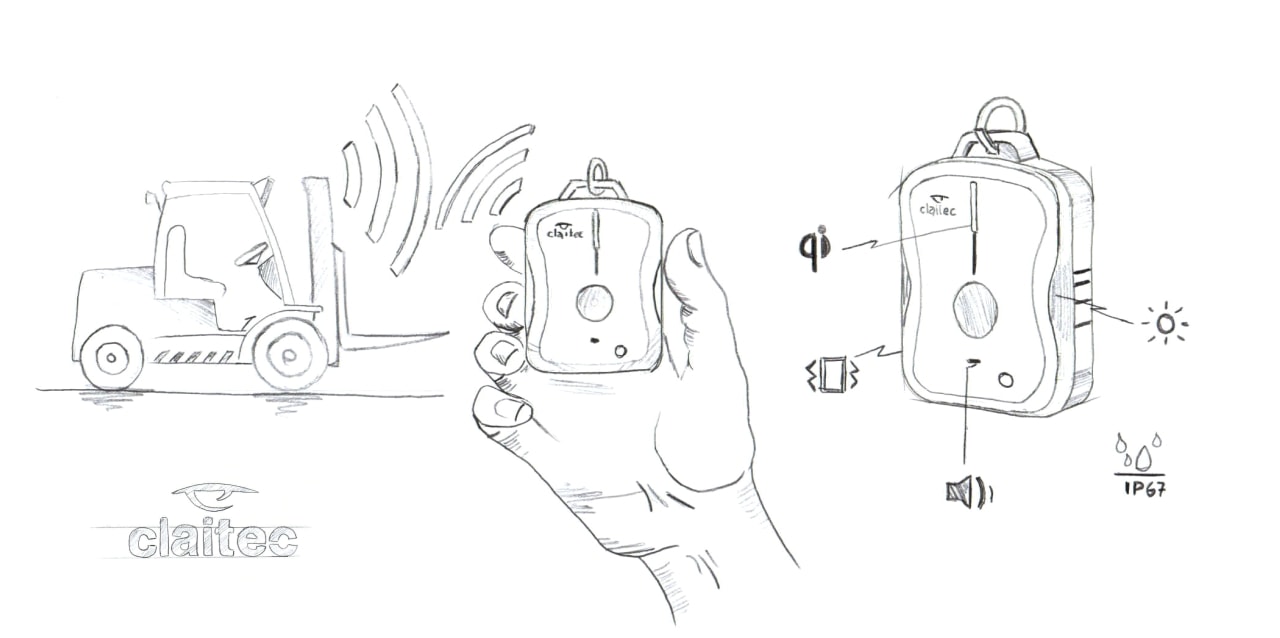 We've often talked in this space about the different systems we offer our clients.
Today, we want to go a little further and delve into our working methodologies.
And that's because for us, at Claitec, there's no better product than that which delivers safety solutions for our customers.
This is how we approach our tasks and challenges every day, and today we want to share it with you.



What is Claitec's work methodology?


The first step in our work process starts when we receive a specific query or need from a new or existing customer.

Generally, the focus of these enquiries is on requests for safety solutions, improvements in safety in a workplace environment and enhancements in the prevention of occupational accidents for very diverse industries.

As mentioned, we usually receive new queries from direct and established customers, new customers, distributors, through web consultations, after participating in national or international fairs, and also after reading one of our articles and getting in touch via mail, phone or social media.



Once the request in question has been received, Claitec's technical-commercial team starts its engines and, after due evaluation of the situation, informs the client about the possible solutions to his request.

Sometimes we have a product tailored already to that particular need.

In other cases, it's necessary to make small adjustments to an existing tool.

And in other instances, we are forced to decline our assistance as unfortunately we don't have a solution for that particular case.


What have we found in time?


We have discovered that the cases where we are unable to help on the fly are the best seed for innovation, and the perfect boost for our team in the development of new solutions in safety and improvements in the prevention of work accidents.

So much so that, in more than one occasion – as you might have read in different articles of this blog -, we have developed a tool from scratch to provide a solution to the problem presented by our client. To give you an example, we have managed to innovate and continue to improve our specialisation in areas such as traffic management, the detection of people in workspaces, safety zones and speed limitations, among other work specialties.



Then, the third step is the elaboration of the technical-commercial proposal.

A large team of specialists intervenes in this process.

First of, the technical-commercial engineers, with a strong experience in occupational safety.

Then, the focus comes down to the design of the solution, in which experts work in electronic and radio frequency design, mechanical and/or product design, automation design and other key suppliers that collaborate in the process of developing the solution.



Once the solution has been developed, the product's distributor or installer, or the vehicle's distributor/installer, normally intervenes, while the Claitec team is responsible for the coordination of all tasks, with the aim of facilitating our customers the installation and access to their new solution.



This culminates a process that always aims at satisfying our clients and their needs, as well as providing real solutions to labour safety problems, rather than products or tools in particular.



Do you have any further doubts to Claitec's work methodology?
Or perhaps you'd like more information about our solutions?



In any case, please don't hesitate to contact us.
We are here to help you!