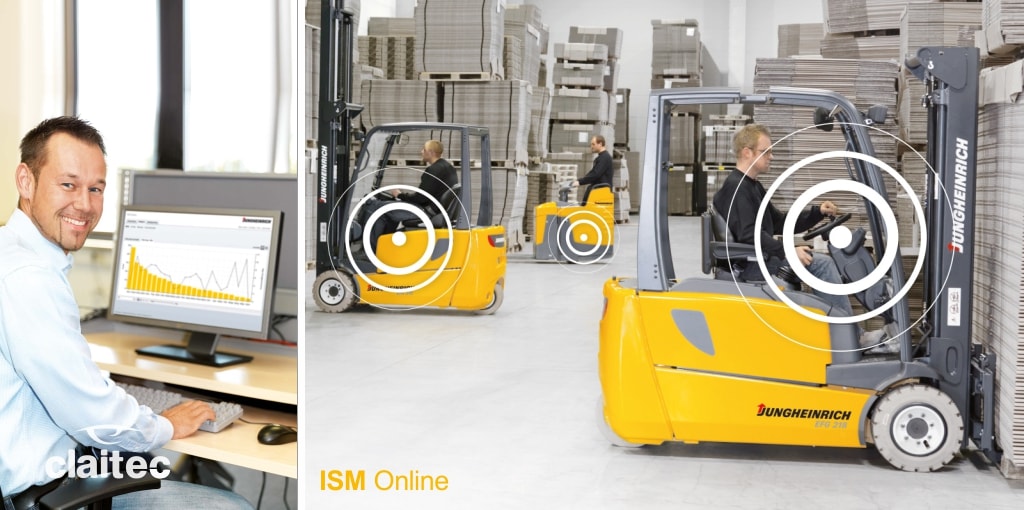 In previous posts we talked about forklift safety and the best possible ways to add prevention elements to these key tools in our industries. Today, we'd like to share some of the control systems and forklift fleet management methods used by the leading brands in our industry to help us understand some of their key safety functions that could allow us to reduce workplace accidents.
First, it's important to understand that the professional monitoring of the use of forklifts and the constant and strategic monitoring of their journey will not only provide greater safety for all our team members but it will allow us to operate in a much more efficient and holistic way.
One of the methods used involves RFID readers and/or codes – a configuration is established that allows the trucks to be used only by authorised and specially trained personnel. This way managers know at all times who is driving each of these heavy vehicles.
At the same time, documenting impacts is a very useful process that helps us analyse the operation and circulation of forklifts and to identify the main areas and causes of accidents. With that goal in mind, impact sensors are being incorporated to loading vehicles in such a way that, in case of collision, this is registered in a database that includes the name of the person driving at the moment of the impact.
In addition, this type of measures will lead to the operators being more careful when practicing certain types of manoeuvres. These systems will provide useful information on the operating patterns of the forklift and will help track and plan its maintenance stages.
We should also point out that Claitec's PAS Solution can also bring great value to this type of fleet control development. One of the most interesting advantages of this product is its ability to record when and which trucks detected a pedestrian. This way, we can locate the critical points of circulation in our industry and the areas of greatest risk to pedestrians, in order to take measures and avoid accidents in the future.
These are some of the impact control and fleet management systems implemented by the biggest brands in the world:
If you'd like to find out more information about the solutions we can provide, don't hesitate to contact us: https://claitec.com/en/contact/