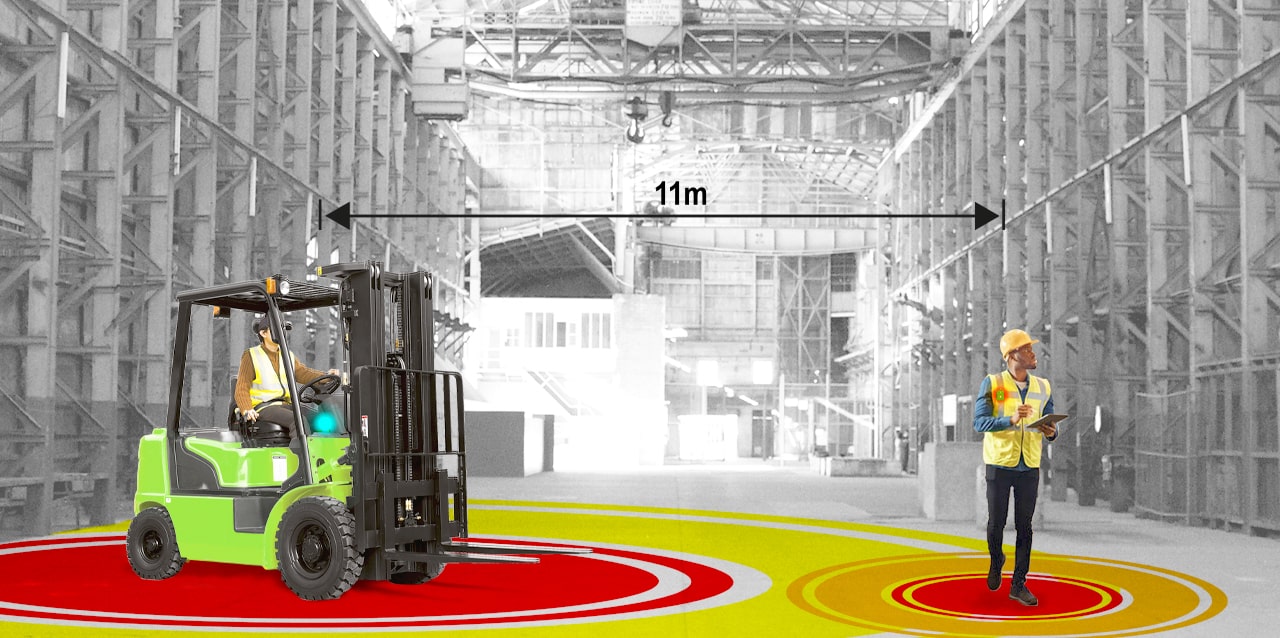 One of our missions at Claitec is to keep our team and processes in a continuous state of improvement. We are constantly searching for and designing new ways to strengthen our tools and enhancing our portfolio. The product we are proud to present today is the result of this tireless search. Our new long-range antenna reinforces the capabilities of our solutions and provides different alternatives for the control of safety in our workspaces, helping to reduce and avoid workplace accidents.
The new long-range antenna is compatible with all of Claitec's vehicle, people and property detection systems. It emits a LF field that warns of the presence of people or machinery within its range.


This new type of long-distance antenna is installed in the vehicle or machine that incorporates the PAS (Pedestrian Alert System) and thanks to its new design, it is now capable of detecting at a range of up to 11 meters, compared to the standard LF antenna's detection range of up to 6,5 meters.
In other words, with the new antenna we are expanding the use of the different Claitec systems – particularly in larger vehicles (over 3,5 tons and higher speeds) -, and in situations where more detection distance is required.


Claitec's new antenna features several characteristics that make it ideal for work in industrial environments:


IP67
Temperature range from -40ºC to + 85ºC
High degree of shock absorption
Easy installation thanks to its integrated support, among others points in its favour


Strengthening the PAS and TCS Systems.

The Pedestrian Alert System (PAS) is a solution that warns truck drivers when it detects a person at adjustable distances. This unique system is capable of differentiating between people and objects, and it even detects workers who are behind a wall or a shelf. The PAS is highly used and valued by our customers, and now, thanks to this new antenna, we are almost doubling its range capacity, going from 6,5 to 11 meters in total.
AThis new antenna also provides extremely positive results for the TCS Solution (a Traffic Control System that differentiates pedestrians and forklifts in the same workspace), allowing for broader controls, earlier warnings and improving the coexistence of machines and people, thus reducing risks and avoiding workplace accidents.


Should you need more information on how to improve your levels of occupational safety, please don't hesitate to get in touch.