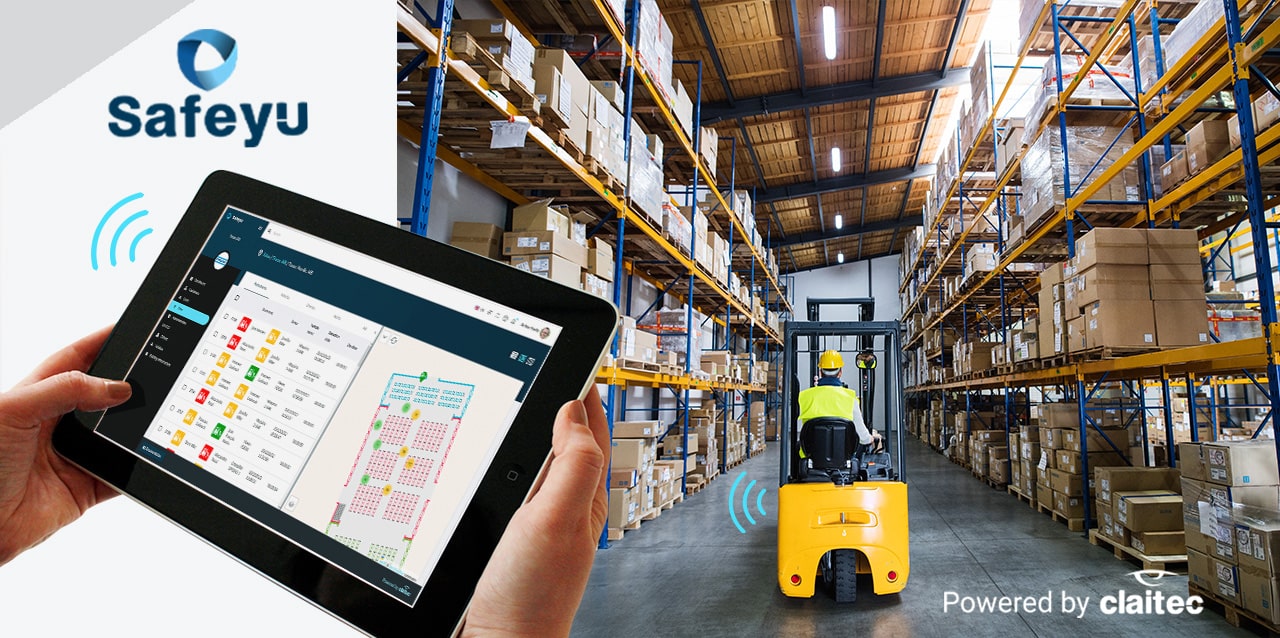 In today's post we would like to share with our readers the fantastic experience and results that one of our clients is achieving by using the Safeyu plaform-, a solution designed and developed to prevent accidents at work. Safeyu connects workers, vehicles, and machines in such a way as to identify risk situations in real time and preventively warn workers while generating records that help them draw conclusions regarding prevention, health, and occupational safety in their workspace.


The company in question implemented the Safeyu platform and installed the PAS-G2 System. In addition, their forklifts use the CAS-G2 system, the copilot, and the shock sensor. The operators also carry safety tags with them. Thanks to the monitoring carried out by Safeyu, the firm has now compiled valuable data on detections between forklifts, forklift impacts, detections of people and forklift safety checklist.


With all this information, the company's occupational safety managers have been able to improve traffic in some of the areas of the warehouse where accidents or incidents previously occurred with higher frequency. They were also able to differentiate pedestrians in areas with a high volume of forklift traffic, as well as detect impacts on shelfs and thus relocate different materials to help work vehicles carry out manoeuvres more easily.


Their day-to-day operations currently work as follows:


The forklift driver logs into the Safeyu system.
Once the login is completed, the checklist screens appear so that the user can verify each part of the forklift; for example: whether the brake fluid has been checked, whether the wheels are in good condition. Different options can be personalised by the system administrator.
Once the checklist has been completed and passed, the driver can start using the forklift.
If the operator is driving and detects another forklift in the safety zone, a warning will appear on the copilot.
If a person is detected within the safety perimeter, warning signs will also appear.
The user can configure the warnings, for instance: whether the co-pilot is required to only warn the driver with an audible alarm, or whether the speed of the vehicle should be reduced when detections take place.
If the driver collides against a shelf, for example, a warning will also appear in the copilot.

All data generated in the daily operations are sent to the Safeyu platform in real time, so the platform administrator can see the heat graphs, the detections and all the records right there and then, and make decisions or execute changes as necessary.


This allows the safety teams to make decisions based on evidence and operate on the most problematic areas of their daily operations, reducing risks and thus preventing possible accidents at work.


Should you require more information about our solutions, or should you have any questions about our products, please do not hesitate to contact us: we are here to help.