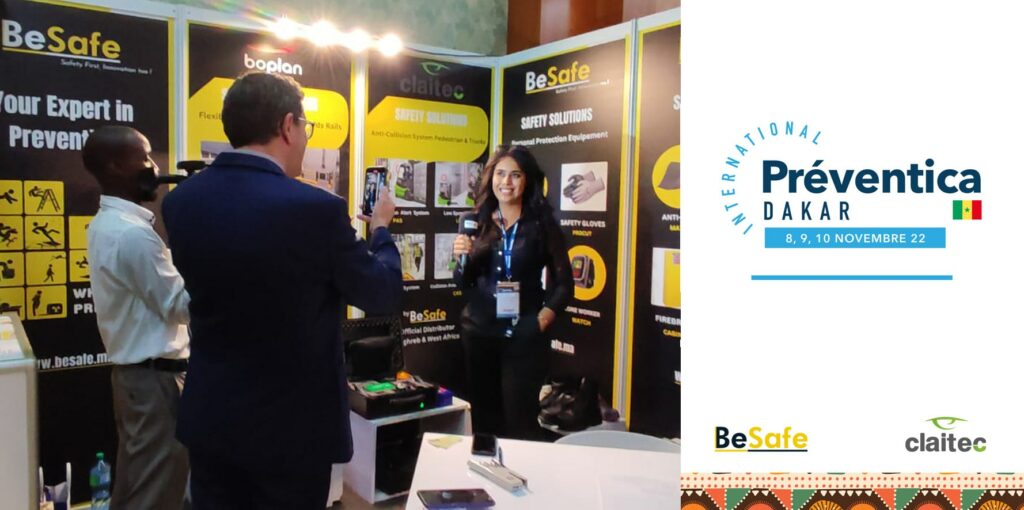 From 8th to 10th November 2022, Dakar hosts the Préventica International Forum. Its 3rd edition is dedicated to Risk Management in Africa for sustainable economic development. A 3-day event to train, get information, meet experts and benefit from business opportunities in one place that summarizes a true crossroads of meetings between industrial safety professionals.


Our dealer as well as an expert in industrial safety, BE SAFE INTERNATIONAL, has had the opportunity to actively participate, demonstrating once again the functionality of Claitec's safety solutions in front of the cameras and the large audience it has received.


Until today, it is still possible to stop by their stand (Stand D 05) to be able to closely observe the different live demonstrations of the following products: Such as the PAS Pedestrian Alert System, el CAS-G2 Collision Avoidance System, VAS Visual Alert System and the PSG Pedestrian Safety Gate.


If you have any doubts about the event, please don't hesitate to contact us, we are always happy to help!