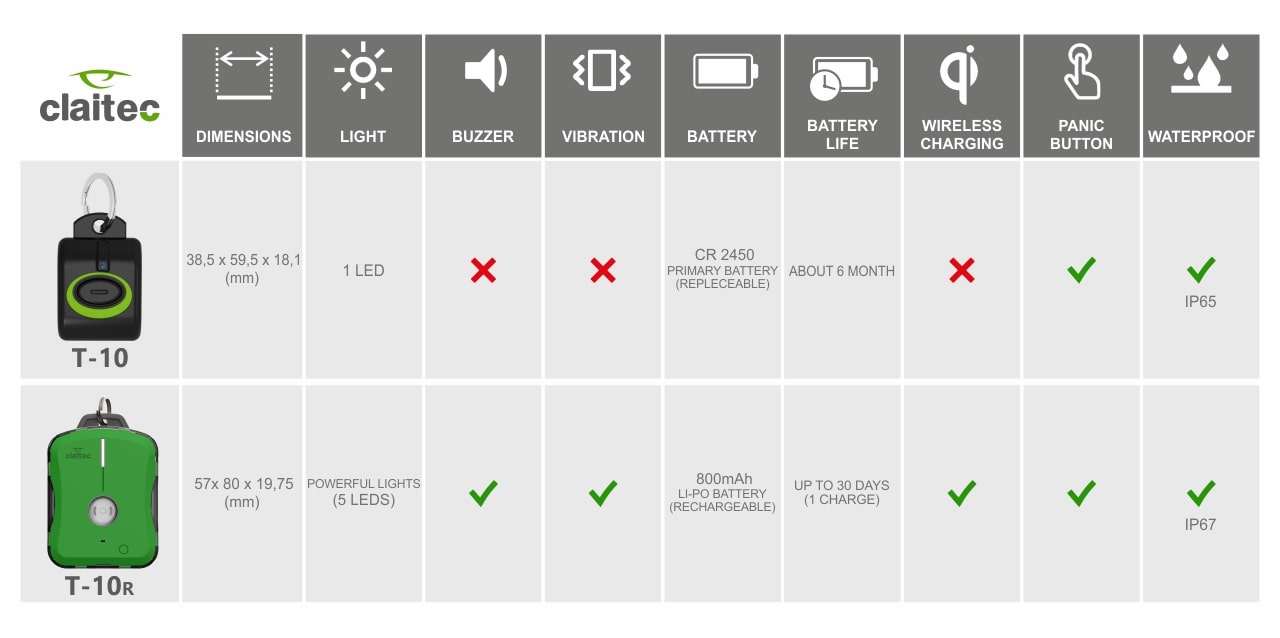 A lot of our clients often ask us about the characteristics and differences between the T-10 Tag and the T-10R Tag as they appear to be very similar products at first glance.
So, in this post we want to highlight their differences and the many unknown advantages of the T-10R Tag.


---
Both the T-10 and the T-10R Tags are small long-lasting active RFID devices.
They are placed in vehicle or carried by persons to be accurately detected by the AC-50 Activator – which is part of our successful PAS (Pedestrian Alert) System.


The T-10R Tag is an evolution of the T-10 Tag and presents several improvements over its previous version. For instance: we've improved both its reach radio and its ease of detection.
It also incorporates a battery with a minimum autonomy of a month and it's rechargeable wirelessly. This is extremely helpful in making daily tasks easier.


Similarly, the T-10R Tag presents high intensity LED lighting, which helps rapid detection and ensures the visibility of the person wearing the tag.
The light generated by the T-10R Tag has a 360°angle, allowing it to be perceived from anywhere it is located, providing higher levels of safety to that workspace and helping to avoid accidents at work.
In addition, the tag has a vibration system, which acts as additional warning for operators in the presence of another person or vehicle. It also generates a high intensity audible warning, thus providing a wide range of warning systems and improving safety standards in the industry.

It's also extremely resistant, which makes it an ideal component to be used in industries and work areas where operators coexist with cargo vehicles and large machinery.


Both tags have call button functions and the ability to detect critical points.


---
Do you have any questions about this or any other system in the Claitec's range?
Do you need our advice?
Please, don't hesitate to contact us! We are here to help!