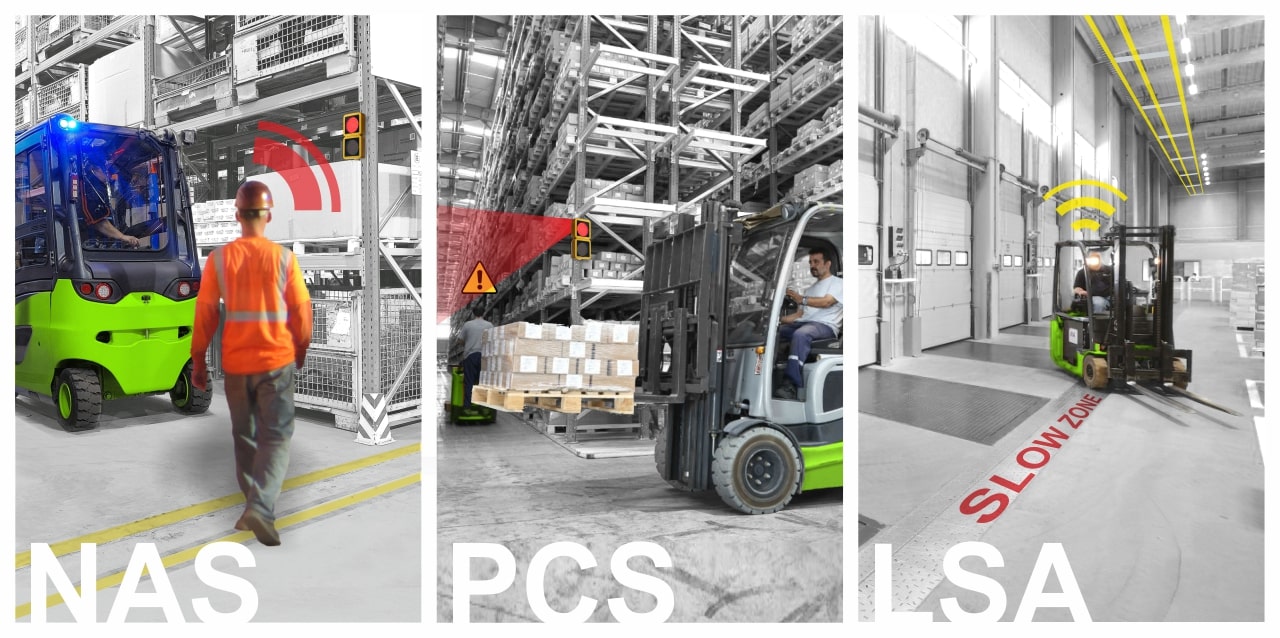 Claitec's goal – as you're probably aware of – is to develop a wide range of solutions for the many challenges presented daily in our workspaces. Among the different work areas we cover, the coexistence of forklifts and persons in these highly intense spaces is one of the most complex to deal with. And that's why, in this post we'd like to discuss three solutions that can generate a very positive impact on the flow of traffic in our industries by improving work safety and reducing the number of accidents.



The PCS System for safety at crosswalks.
This solution warns drivers – through the use of traffic lights – about the presence of pedestrians at the crossing. All pedestrians need to do is wear tags that emit light signals when detected. When this occurs, the traffic light will indicate the presence of pedestrians. In addition to its great safety contributions, the PCS System is very easy to install and highly durable and robust. Without a doubt, a great option for any industry.


The NAS System, for safety in narrow aisles.
This solution cautions drivers – through the use of traffic lights – of the proximity of another forklift, thus minimising the risks of collision between cargo vehicles. The forklifts incorporate coded reflective strips which, when detected by the sensors, activate the traffic lights. This is undoubtedly a great tool, as it not only improves safety and reduces accidents, but it also helps increase productivity and reduce delays in loading and unloading spaces.


LSA System for low speed areas.
This solution is designed to regulate the speed at which forklifts circulate in certain areas – particularly in highly dangerous areas. When the forklift enters the area marked as a low speed zone it automatically adapts to the established limits. This solution is a perfect complement to any other forklift safety systems, and it makes a great contribution in improving safety in those spaces where loading machinery and operators coexist. A great addition to any company considering improving their safety and order in their forklift transit areas.



Do you have any questions about any of these systems? About any of our products? Do you need advice? Please, don't hesitate to contact us, we are here to help!