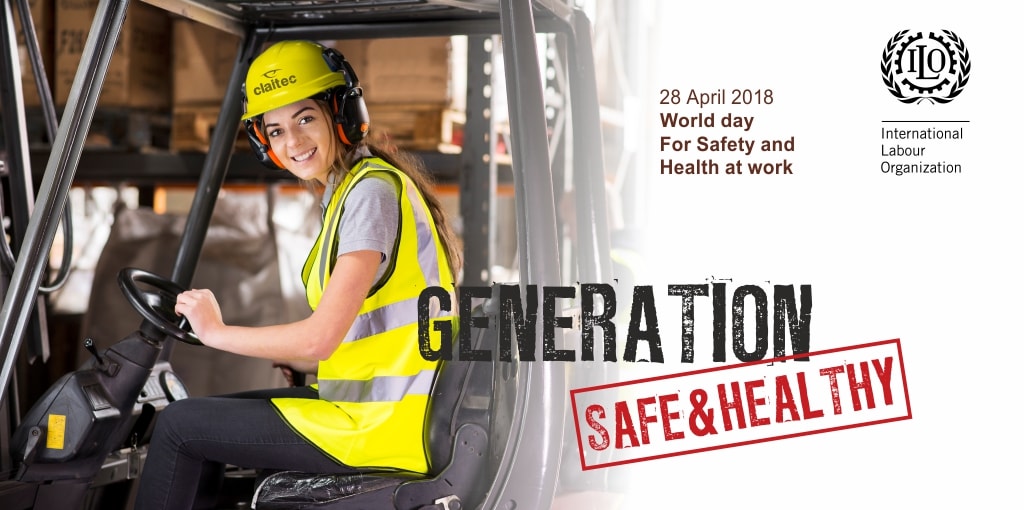 April 28 marks the World Day for Safety and Health at Work – a topic that concerns the team at Claitec every single day. Safety at work is a real challenge and one which we are constantly trying to overcome by seeking ways to improve and progress. World Day for Safety and Health at Work is always an excellent excuse to force us to stop and analyse the environment where we work and the new challenges that we face.
In addition, this year a joint campaign is carried out worldwide, combining the objectives of each April 28, with those of the World Day against Child Labour. Specifically, this year there are calls for improving the safety and health of younger workers, hoping to end the massive problem that is child labor. It We can´t forget that there are still 168 million children who are victims of child labour today. This joint date give us the opportunity to accelerate all actions aimed at combating this dreadful problem.
The international organisations involved in this cause have called for joint efforts among all institutions that deal with these issues, to create the type of work evironment that our future working generations deserve. Their goal is to adopt "a concerted and integrated approach for the elimination of child labour and the promotion of a culture of prevention in matters of safety and health at work ".
According to data released by these organisations, there are currently 541 million young workers in the world with those aged 15 and 24 years old representing more than 15% of the global labour force. These young people suffer from up to 40% more non-fatal occupational injuries than workers over 25 years of age.
At Claitec, we adhere to the World Day for Safety and Health at Work campaign and share the view that it is vitally important to address these challenges urgently, and improve the health and safety of young workers. We are convinced it´s imperative to end child labour now.
Our team is committed to developing different tools that address the problem of work accidents and help minimise their frequency and consequences. Among some of these tools we´d like to highlight:
The Pedestrian Alert System (PAS), which alerts the forlift driver when there is an operator near his or her work area, avoiding the risk of hitting the vehicle or the possibility of being run over.
The Low Speed Area(LSA), which allows to maintain the speed of the trucks when they are located within a specific space or area. This system is designed especially for spaces with a lot of vehicular or pedestrian traffic, or for spaces with little room for maneouver.
The Collision Avoidance System (CAS), which warns drivers when it detects other forklifts in a 25-meter radius. It doesn´t matter if the other forklift is located in a "blind spot" in a curve or if it is on the other side of an automatic door, the system will alert the driver and allow him to act with caution in that situation.
These are just some of the options we offer at Claitec. If you´d like to have more information about our products and solutions and their application to your case, don´t hesitate to contact us. We´ll make sure we find a tool that is tailored to your needs.