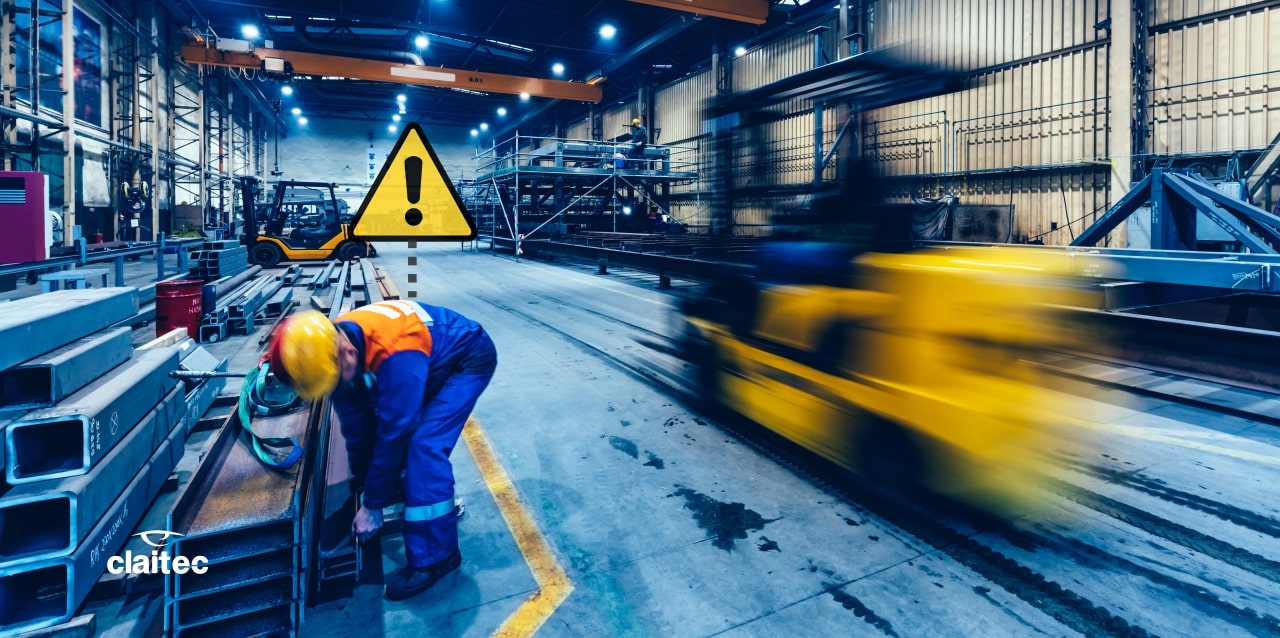 Choosing the right safety system is the first step towards creating safer workspaces and reducing the number of accidents in our industries. However, this is a decision as transcendent as it is complex.
Today, we'd like to share several suggestions that will help you prevent and minimise human errors as well as to select the appropriate system for your needs.


The first step involves making an integral and professional analysis of our workspace to be able to detect potentially hazardous zones, opportunities for improvement and general indicators that speak to us about the safety in the site.
Following which, we must proceed to detect what type of threats we face and determine what elements are associated with them. In the analysis – and from the experience gained from working with our clients – several possible answers will present to us and we'll identify the hot spots where major problems and accidents tend to occur. Based on that analysis, we can select the appropriate solution for each case.


The following systems and tools have helped our clients with some of most common safety problems:


1) People and industrial vehicles working in the same space:
Pedestrian Alert System. This is a very helpful safety tool which warns forklift drivers when a person is detected at adjustable distances of 1 to 6.5 metres. This unique system can identify people and objects, and it even detects operators who are behind a wall or a shelf. The PAS is very useful in helping reduce the collisions and accidents between forklift drivers and operators.


Traffic Control System. This is a safety system designed to separate pedestrians from vehicles. It is a comprehensive traffic control system, which doesn't depend on batteries and mobile devices. It works completely passively – that is, it does not require human guidance. It is a durable and very easy to install safety system.


Pedestrian Cross Safety. A safety solution designed specifically to minimise the risk of pedestrian being run over by a forklift in a crossing. Pedestrians wear tags that emit light signals when detected by an activator. A traffic light immediately warns the driver of the presence of the pedestrian. A very useful tool that makes forklift drivers' job easier and safer!



2) Systems designed to control a forklift's operation:
Narrow Aisle Safety. If there's a recurrence of accidents in narrow corridors, the NAS Solution will minimise the collision risks between forklifts in narrow space areas. This system warns forklift drivers, by means of a traffic light, when there is another forklift in an area with little room for manoeuvre. It is the perfect companion for forklift drivers.


CAS-G2 System. The CAS-G2 forklift anti-collision system is also an extremely helpful tool in spaces where there's a lot of forklift traffic. It consists of a cutting-edge device used to reduce accidents caused by collisions of cargo vehicles. As a support system for drivers it provides more information about the space they circulate on, and it allows the person in charge of the vehicle to know where other forklifts are located. It is a highly advanced system that integrates seamlessly into cargo vehicles.


Low Speed Area Solution. If the problems are caused by the speed of the forklifts, the LSA Solution will improve safety in the warehouse by limiting the circulation speed. It is an electronic system specially designed to complement the safety tools of cargo vehicles and to reduce its speed in areas where there are operators on foot or other pedestrians. It is an extremely helpful tool in the prevention of accidents .



Do you have any queries about the industrial safety systems described in this article?
Would you like to have one of our consultants explain any of them in more detail?
Please, don't hesitate to contact us, we'll be delighted to help you!