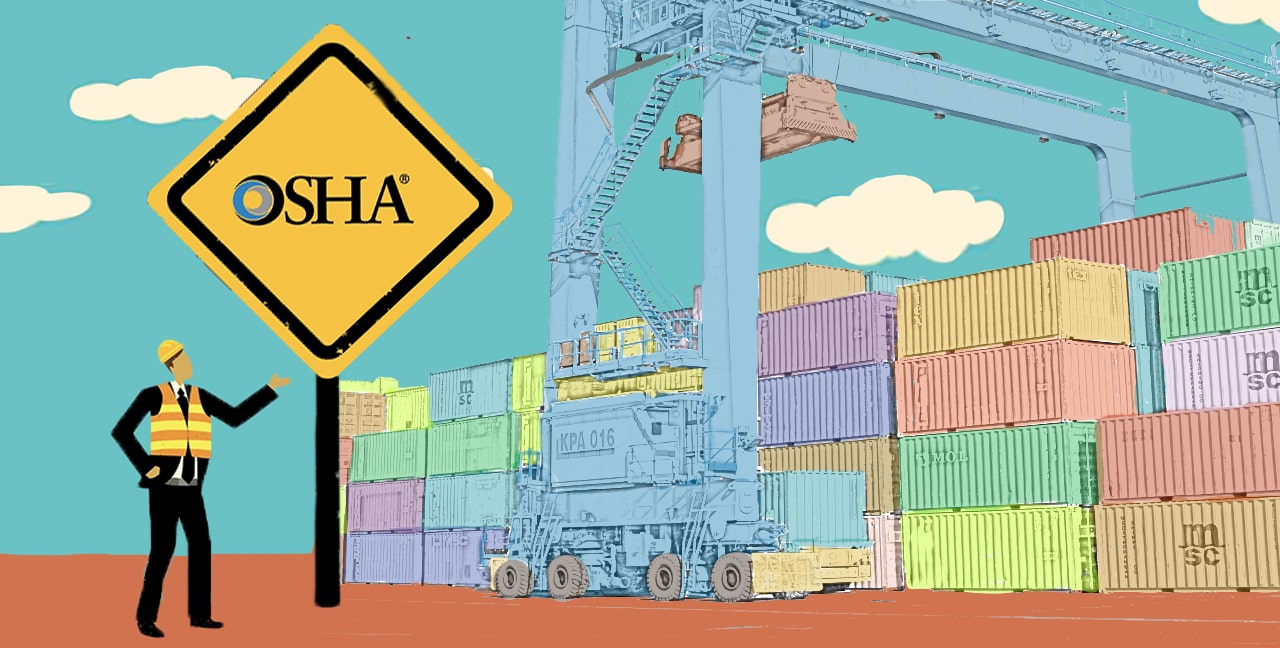 As explained in our earlier chapters, in this series we are focusing on some of the recommendations issued by the Occupational Safety and Health Administration (OSHA) of the United States Department of Labour, a referent for those of us who work to improve safety in industries and to reduce workplace accidents.


Today, we'll be analysing the incidence of fatal blows in the total number of work accidents, the risk they entail and some of the ways these can be prevented. We will also discuss some of the tools that can be used to prevent all the risks associated to this issue.


First, it's important to remember that in the US, one in four deaths in the construction industry are the result of the collision with a vehicle. In general, being hit by an object is a very recurrent cause of accidents in the industrial world, and in the construction sector, in particular, up to 75% of fatal blows involve heavy equipment, such as trucks, forklifts or cranes.
OSHA's manuals highlight the importance for occupational health and safety programs to include the many ways in which collision accidents can occur, breaking them down into the following categories:


Vehicles.
Falling objects or moving through the air.
Building block walls.


Some of OSHA's suggested measures to apply include:


Wearing a seat belt.
Checking the vehicles before each work shift.
Avoid driving a vehicle in reverse with an obstructed rear view unless there's an audible reverse alarm or another worker to assist.
Operating vehicles or equipment only on roads or slopes that are safely constructed and maintained.

Also, it's important to ensure that:
Any areas where lifting or emptying devices are to be used are free of workers.
Lowering or blocking the grader and scraper blades, rear loader, dump bodies, etc. when not in use.
Applying the parking brakes when parking.
Not exceeding the load for which the vehicle is rated or its lifting capacity, among other various points.


At Claitec we have developed various systems that help our clients prevent this type of serious accidents.
The PAS (Pedestrian Alert System) – one of our most requested tools – is designed to minimise any risks of collisions between forklifts and pedestrians in common work areas.
The PCS (Pedestrian Cross Safety System), reduces any risks due to collisions between forklifts and pedestrians in areas of high pedestrian traffic.
The BS (Blind Spot System), extremely helpful in poor visibility areas.
And the NAS (Narrow Aisle Safety System) which, minimises the risks of collision between forklifts in narrow work spaces.
These are just some of the many solutions developed by our team which are being applied with great success in all types of industries.
Do you have any questions about this system?
Do you need Claitec's advice on any other matter?
Please, don't hesitate to contact us, we are here to help!