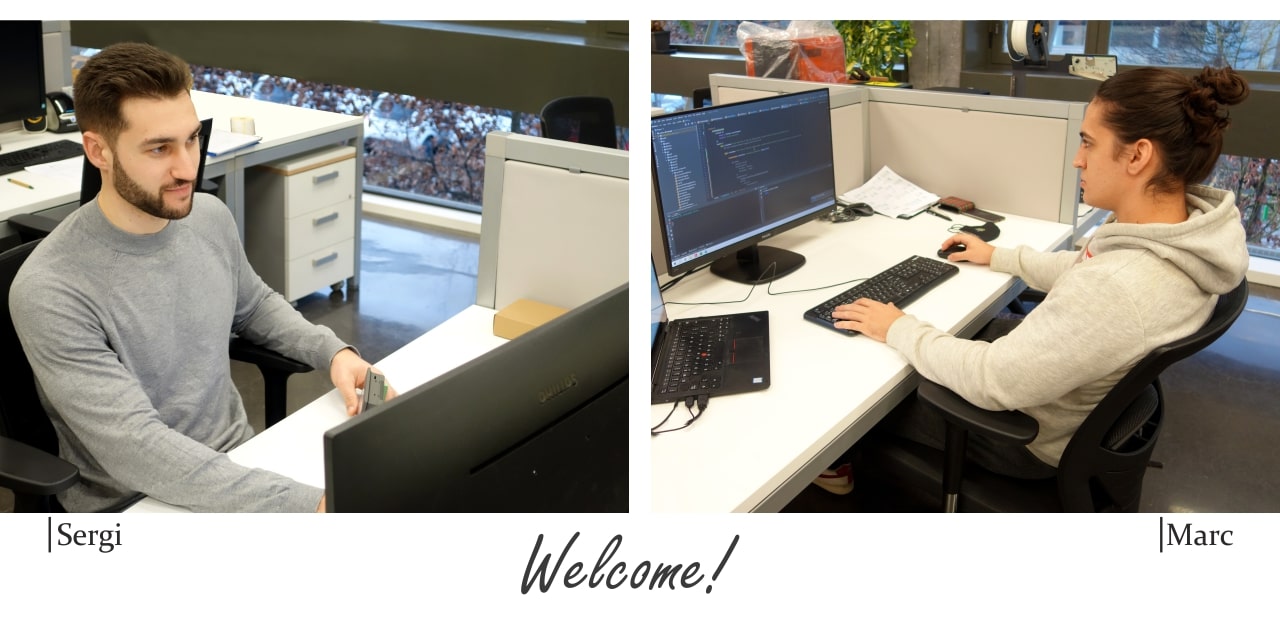 At Claitec we know that the best way to manage a period of uncertainty such as the current one is to pause, take a deep breath, and to clearly define where you want to go. And that is exactly what we have done.
It has been an unusual year in every way, but we have decided to make the most from all the lessons learns.
The result has been an increased focus on human talent.
That's why we are very happy to end this 2020 expanding our team with two new members: Marc in the R&D department and Sergi in the production department.


Sergi sepecialises in the maintenance of electronic equipment. He brings professionalism in repair tasks, process planning, and security protocols ensuring quality, functionality, and respect for the environment. He defines himself as passionate about electronics, a dynamic and responsible person who tries to combine work with CrossFit and trail running.


Marc is a computer engineer and passionate about cybersecurity. He likes to work as a Full Stack Developer and believes in the importance of understanding the entire flow of a computer system from the hardware, the front-end, the back-end, networks, etc. Besides all the time dedicated to cybersecurity, Marc also finds time to go to the gym and play video games, especially his favourite – League of Legends.


Welcome to the team!