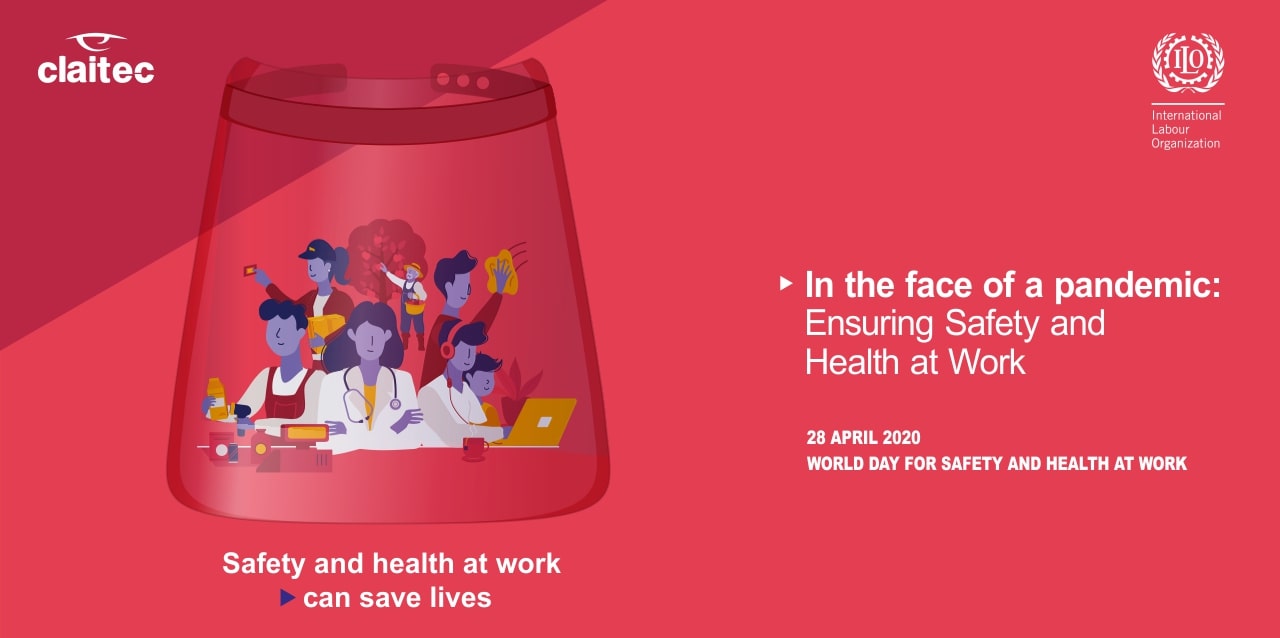 Governments, employers, workers and societies worldwide face a huge challenge in the fight against the COVID-19 pandemic, which is why the World Health and Safety at Work Day (which is commemorated every year on April 28) will focus this year on addressing infectious disease outbreaks at work, with special attention to the current coronavirus pandemic.


The continued increase in COVID-19 infections in some countries and the presence of Illness throughout the world generates fear and great uncertainty. Industries have been hard hit and from different perspectives by this reality. Beyond the immediate crisis, there is also a concern to resume activity, so progress made in the suppression of transmission is maintained.


In this framework, and as we reach the World Day for Safety and Health at Work on April 28, we should all call ourselves to accept a new reality and incorporate new habits and routines that protect us against infectious diseases.
This year the goal of the International Labor Organization (ILO) is to stimulate the National Tripartite Dialogue on Occupational Health and Safety and take advantage of this day to raise awareness of the adoption of safe practices in the workplace, while showing the role that health and safety services play in the workplace (SST).


This day will also focus on the medium and long term efforts, including recovery and future-proof, in particular the integration of measures into systems and OSH management policies at national and business level.
More information on this topic can be found on the International Labor Organization's website where it is also outlined that the earlier announced 2020 theme of the World Day – on violence and harassment at work – has now been replaced in view of the current global health crisis.


Clearly this reality calls us to be responsible in our work in the industry, and to adopt measures that are up to the circumstances, being aware that occupational safety and health can really save lives, and that only with a collective effort can we end this pandemic.


Do you have any questions on this topic? Any other query or require our advice?
Please, do not hesitate to contact us, we are here to help you.