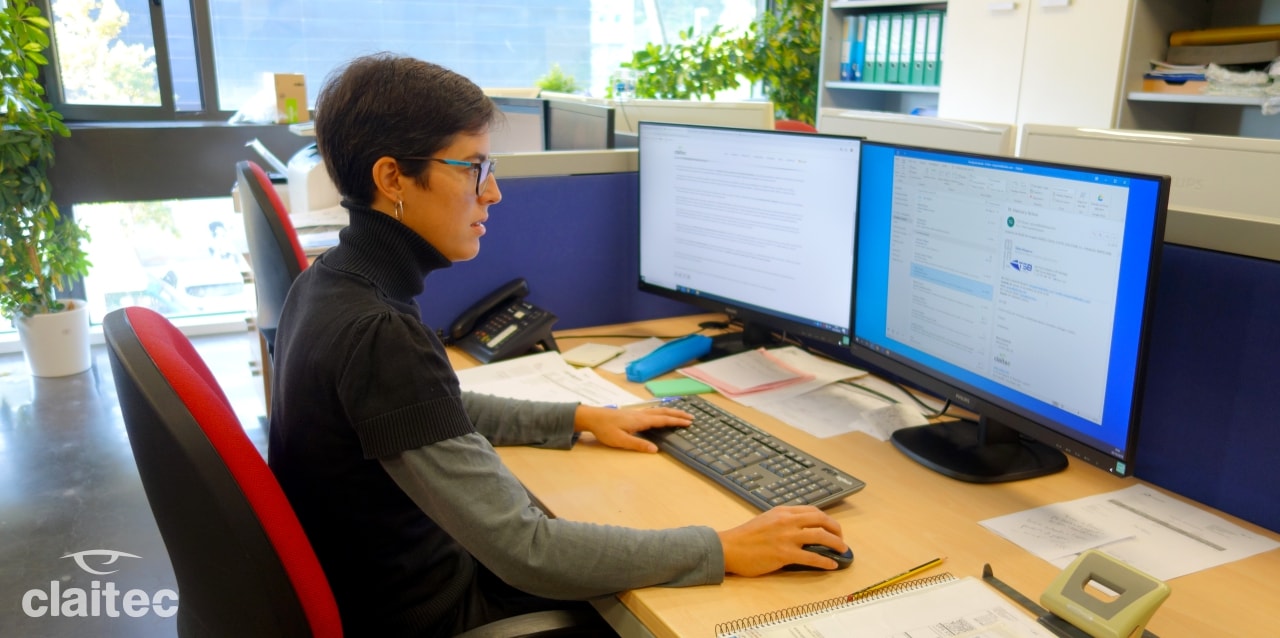 Claitec is always innovating and expanding and this month we welcome a new member to our team!
Maria Izquierdo join us to offer support in the areas of administration, sales, communication and production.



She studied sociology at the UAB and has a masters in communication. She has spent some time in Germany, but affirms she can no longer live away from the Mediterranean Sea.
Passionate about interacting with people, she has worked for the last six years on web projects and promoting digital communication for clients from a wide variety of sectors.
Always looking for the most eficient and empathic way to communicate with others, she now takes on the challenge of delving into our sector.



She defines herself as a multi-tasker and an enthusiast of continuous learning. Her hobbies include basketball and she's always committed to defending her team.
She believes maternity changes one´s life and affirms having children is equivalent to doing a master's degree in non-verbal communication!



Welcome to the team, Maria!